Prolexic to Unveil DDoS Mitigation Service at RSA
Prolexic to Unveil DDoS Mitigation Service at RSA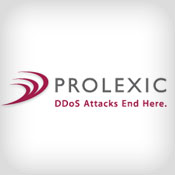 Prolexic, the global leader in Distributed Denial of Service (DDoS) protection services, will unveil its new PLXconnect Routed DDoS mitigation service in Booth 2735 at the 2012 RSA Conference beginning Monday, Feb. 27.

More and more web sites are being impacted by DDoS attacks. For businesses with complex networks, it becomes very time consuming making myriad network changes so Prolexic's industry-leading protection can be activated on-demand. PLXconnect, because it offers a direct, high capacity physical connection from a client's network to Prolexic's scrubbing centers via a private cloud, minimizes this overhead for customers - some of the world's leading brands.

PLXconnect makes it easier and faster for larger organizations to be better protected against the ever increasing number of DDoS attacks, especially the emerging high rate packet per second attacks as outlined in Prolexic's Q411 Global DDoS Attack Report.

Prolexic is the world's largest, most trusted Distributed Denial of Service (DDoS) mitigation provider. Able to absorb the largest and most complex attacks ever launched, Prolexic restores mission critical Internet facing infrastructures for global enterprises and government agencies within minutes. Fourteen of the world's twenty largest banks and the leading companies in e-Commerce, SaaS, payment processing, travel/hospitality, gaming and other at-risk industries rely on Prolexic to protect their businesses. Founded in 2003 as the world's first "in the cloud" DDoS mitigation platform, Prolexic is headquartered in Hollywood, Florida and has scrubbing centers located in the Americas, Europe and Asia. For more information, visit www.prolexic.com.