FireMon Releases Security Manager 8.0 for Automated Root Cause Prevention
FireMon Releases Security Manager 8.0 for Automated Root Cause Prevention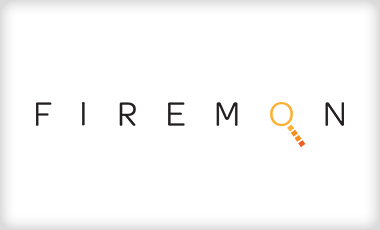 FireMon, the leading provider of proactive security intelligence solutions, today announced significant advancement of its core platform through the introduction of Security Manager 8.0. Leveraging highly automated analysis and monitoring of security infrastructure, Security Manager 8.0 delivers previously unavailable capabilities to identify and resolve emerging gaps in network defense.
The introduction of Security Manager 8.0 closely follows FireMon's recent acquisition of Los Altos, Calif.-based security analytics provider Immediate Insight, bringing advanced data analysis and discovery capabilities to the FireMon Security Intelligence Platform. With the ability to blend machine learning, correlation, and natural language in a simple, workflow-centric interface to unearth strategic network security operations and management trends, the addition of Immediate Insight's capabilities to Security Manager 8.0 and its integrated modules further advances FireMon's market-leading position in empowering organizations to mitigate critical network risks.
Driven by the increasing complexity and rapid change of network access policies – and heightened by the constant threat of breach incidents – today's enterprise practitioners face significant challenges in retaining visibility into network security enforcement. Built around a new horizontal data architecture and analytics-based dashboard interface, Security Manager 8.0 allows organizations to rapidly isolate and address problematic network access policies that create open paths to critical assets.
Gartner's January 15, 2015 report, "Avoid These 'Dirty Dozen' Network Security Worst Practices," cites both "Uncoordinated Policy Management" and "Hazardous Network Segmentation" among the leading issues organizations face in maintaining secure network access. In the report, which lists FireMon among applicable solutions providers, Gartner analysts affirm that "many organizations have thousands of these 'orphaned' security policies" and that "lack of network segmentation makes it easier for nefarious actors to access systems via lateral movement in the environment."
By providing security teams with direct visibility into those device configurations that represent their most significant points of risk, along with context-aware network security policy mapping and search, Security Manager 8.0 enables faster response to changing business demands with increased control over resulting access.
"Today's enterprise organizations and government agencies face significant challenges in addressing the complexity and changing nature of large environments with hundreds, or even thousands of network security devices, as reinforced by numerous breach incidents," said Jody Brazil, CEO and founder of FireMon. "Security Manager 8.0 represents a significant step forward in leveraging advanced automation to provide the specific information necessary to make faster, more informed decisions in responding to business requirements, while eliminating risky access and optimizing defenses."
Among the new advancements introduced in Security Manager 8.0 are capabilities including:
Advanced User Interface: automatically generating real-time, automated visibility into key performance indicators (KPIs) of network security policy effectiveness, complexity and change via a clear single-pane, Web-based management dashboard.
Contextual Search: pervasive search via the new Security Intelligence Query Language (SiQL) and dashboard Omni Search features, offering "Google-like" ability to discover and navigate firewall policy data – from management-level KPIs down to individual rules.
Horizontal Architecture: highly distributed, horizontal analysis, normalization and reporting of network security device policies, configurations and rules for even faster, more scalable assessment and monitoring of complex, real-world environments.
Extensive Flexibility: expanded support for next-generation firewall (NGFW) devices – including reverse applications engineering, along with new SDK device integration capabilities, platform-wide IPv6 support and application clustering for optimized system performance.
Enhanced Features: numerous feature updates including enhanced Traffic Flow Analysis (TFA), Access Path Analysis (APA) and Network Map Visualization (NMV), along with dedicated assessment and reporting for the PCI DSS 3.0 industry standard.
Leading next-generation security solutions providers agree that arming today's practitioners with more in-depth, actionable information regarding the current state of network access remains a crucial element of enterprise risk mitigation.
"By combining the Palo Alto Networks Enterprise Security Platform with the advanced traffic flow analysis and reverse applications engineering capabilities of Security Manager 8.0, organizations can identify and address emerging access management issues even faster, closing the window to potential threats compromising an organization," said Chad Kinzelberg, senior vice president of business and corporate development at Palo Alto Networks. "This can allow organizations to move quickly to adapt defenses and eliminate paths of access that attackers seek to exploit."
Security Manager 8.0 will be made generally available on May 26, 2015 with live preview demonstrations offered by FireMon in Booth # 1127 at the RSA Conference 2015 in San Francisco. FireMon will also conduct a live webinar, "Advancing Automated Firewall Analysis with Security Manager 8.0," at 12:00 p.m. ET on May 7 to demonstrate Security Manager 8.0 to audiences worldwide.
About FireMon
FireMon solutions deliver continuous visibility into and control over network security infrastructure, policies and risk. Using the FireMon Security Intelligence Platform, today's enterprise organizations, government agencies and managed services providers dramatically improve effectiveness of network defenses, optimizing investments and speeding response to changing business demands. For more information, visit http://www.firemon.com.