Post-Breach, Target Profits Decline Again
Retailer Describes Costs of the Incident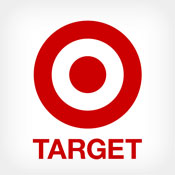 Target reports its profits have dropped for the second consecutive quarter in the wake of a massive data breach in December 2013 that impacted 40 million credit and debit card accounts and the personal information of 70 million customers.
See Also: Live Webinar | Generative AI: Myths, Realities and Practical Use Cases
The company also says it had $18 million of net breach-related costs in its first quarter of fiscal 2014, which ended May 3, after spending $17 million in the fourth quarter of 2013.
Meanwhile, Gregg Steinhafel, who resigned earlier this month as Target's CEO, will receive approximately $16 million as part of his severance package, the company said in its proxy statement to the U.S. Securities and Exchange Commission.
Target reported first quarter net earnings of $418 million, a 16 percent drop from the same period a year ago. For the fourth quarter of fiscal 2013, the company's earnings dropped 46 percent (see: Target: Breach Hurt Profits). For the full fiscal year in 2013, Target had net earnings of $1.97 billion, down 34 percent from 2012.
"First quarter financial performance in both our U.S. and Canadian segments was in line with expectations, reflecting the benefit of continued recovery from the data breach and early signs of improvement in our Canada operations," says John Mulligan, Target's interim president and CEO. "While we are pleased with this momentum, we need to move more quickly. As a result, we have made changes to our management team and are investing additional resources to drive U.S. traffic and sales, improve our Canadian operations and advance our ongoing digital transformation."
Breach Response
Target says that the $18 million in first quarter expenses tied to the data breach include: payments associated with potential claims by the payment card networks for alleged counterfeit fraud losses; REDcard fraud and card re-issuance expense; payments associated with civil litigation; expenses for legal, investigative and consulting fees; and incremental expenses and capital investments for remediation activities.
The retailer says $8 million in breach response costs were offset by insurance.
The breach costs may have a "material adverse effect" on results of operations in the second quarter, the full year, as well as future periods, Target reports.
In early 2014, Target announced that beginning in early 2015, the company's entire REDcard portfolio would be enabled with MasterCard's chip-and-PIN solution, and existing co-branded cards will be reissued as MasterCard co-branded chip-and-PIN cards. In Q1, Target recorded $13 million in expenses related to the decision to convert existing co-branded cards to MasterCard.