Card Not Present Fraud , Governance & Risk Management
Police Raid Suspected Bitcoin Founder's House
Australian Police Cite Tax Probe, But Has "Satoshi Nakamoto" Finally Been Outed?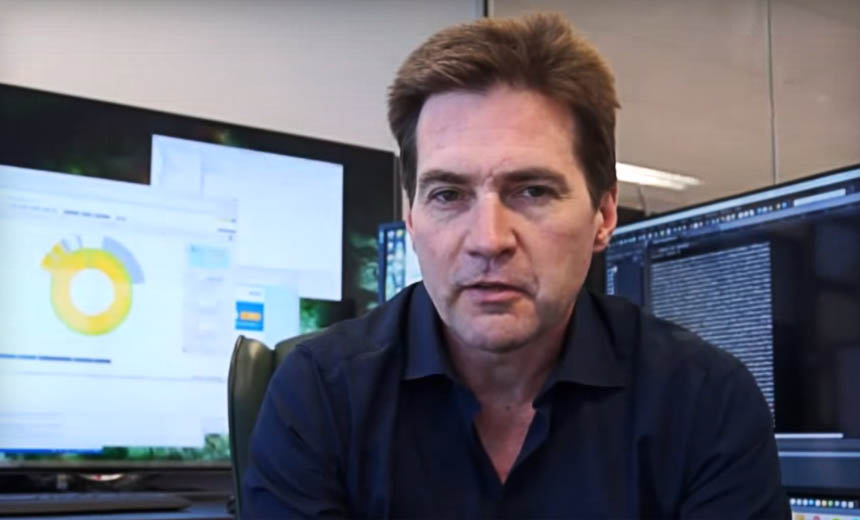 Australian police have raided the Sydney home of 44-year-old cryptographer and businessman Craig Steven Wright, who has been named in multiple press reports as being the suspected creator of the cryptocurrency called bitcoin.
See Also: Live Webinar | Breaking Down Security Challenges so Your Day Doesn't Start at 3pm
More than a dozen officers participated in the raid, which began with locksmiths opening the door to the property, Reuters reports, adding that an officer said that police were "clearing the house."
The Wednesday afternoon raid came just hours after Wright was named by both Wired and Gizmodo as being one of the creators of bitcoin, citing leaked emails, Web archives and legal transcripts. Those reports said that Wright appeared to have developed the cryptocurrency together with American digital forensics expert Dave Kleiman, who died in 2013.
Information Security Media Group could not independently verify the authenticity of the documents cited in those reports.
The Australian federal police, which conducted the raid, claims in a statement that the raids are not connected to the bitcoin reports, but rather an ongoing tax probe. "The AFP can confirm it has conducted search warrants to assist the Australian Taxation Office at a residence in Gordon and a business premises in Ryde, Sydney," according to the statement, which was published by The Guardian. "This matter is unrelated to recent media reporting regarding the digital currency bitcoin." The Australian Taxation Office could not be immediately reached for comment.
Bitcoin has gained notoriety as being a currency of choice for individuals who want to mask criminal activities, such as distributed denial-of-service extortion threats or ransomware campaigns (see Tougher to Use Bitcoin for Crime?). Bitcoin was also the currency on which the notorious underground Silk Road darknet marketplace was based. Despite that reputation, however, many information security and financial experts have praised the cryptocurrency, with some suggesting that some of its innovations may feature in nations' future currency systems (see How Banks Can Leverage the Bitcoin Infrastructure).
The Danger of Trying to Unmask Nakamoto
Bitcoin was first detailed in October 2008 in a research paper published by Satoshi Nakamoto called "Bitcoin: A Peer-to-Peer Electronic Cash System." Related open source code was then released in January 2009. And cryptocurrency watchers suspect that Nakamoto controls a stash of bitcoins worth hundreds of millions of dollars that has remained untouched since the cryptocurrency was launched in 2009.
To date, however, attempts to unmask the true identity of the person - or people - behind the Nakamoto name have failed. Reports claiming that various people were Nakamoto - published by The New Yorker, The New York Times and Fast Company - failed to stick, in many cases also having been publicly denied by the accused. In 2014, meanwhile, Newsweek published "The Face Behind Bitcoin," which named California engineer Dorian Prentice Satoshi Nakamoto, 64, as the cryptocurrency's founder. A media frenzy ensued, with Nakamoto denying the report and threatening to sue the publication.
Evidence: Hacked Emails
But the operational security expert Thaddeus Grugq, a.k.a. "the grugq," says in a blog post that the latest reports tying Wright to the founding of bitcoin "are much more convincing than previous attempts," noting that "the major pieces of evidence all come from hacked emails ... euphemistically called 'leaked' by Wired in their write up." Some of those emails include claims from Wright, beginning in 2008 - before the infamous paper that first detailed the bitcoin concept was published - that he was Nakamoto.
In October 2015, meanwhile, Wright participated in a Las Vegas Bitcoin panel via a video connection - he claimed to be in London. Asked to introduce himself to the audience, Wright said that he had a much deeper role in bitcoin than most people realized. "[I do] a whole lot of things that people don't realize is possible yet," he said. When asked how he was involved in bitcoin, he replied: "I've been involved in all of this for a long time. ... I try and stay ... I keep my head down."
Craig Wright participated - via video link - in an October conference on Bitcoin held in Las Vegas.
Wright didn't immediately respond to emails sent to addresses listed as being operated by him.
Bitcoin: Tax Questions
More evidence comes via a leaked document, published by Gizmodo, that is apparently a February 2014 discussion between Wright, attorneys and the Australian tax officials devoted in large part to discussing Wright's bitcoin holdings. The authenticity of the document - supposedly a transcript of a live conversation that took place between Wright and Australian Taxation Office - could not be independently verified. But in the transcript, the person identified as Wright says: "I did my best to try and hide the fact that I've been running bitcoin since 2009 but I think it's getting - most - most - by the end of this half the world is going to bloody know."
Like many other countries, Australia has continued to debate how cryptocurrencies such as bitcoin should be treated under its tax laws. The most recent guidance from the Australian Taxation Office is that "bitcoin is an asset for capital gains purposes," and that any bitcoins received in exchange for goods or services should be recorded in Australian dollars and reported as ordinary income.
The Tulip Trust
In a leaked email sent just before the launch of bitcoin, and cited by Wired, Wright tells Kleiman that he plans to use a buyout from work to invest in enough computer processors to "get [his] idea going." It also cites a PDF written by Kleiman in which he agrees to take control of a trust fund - codenamed "The Tulip Trust" - that contains 1.1 million bitcoins, which is signed using Kleiman's PGP signature, meaning that the document could not have been altered after it was signed. That trust is visible on the bitcoin blockchain and has long been attributed to Nakamoto.
Wright also founded and served as CEO of a company called Cloudcroft Supercomputers, which develops and sells one of the world's fastest supercomputers - useful for bitcoin mining - called Tulip Trading.
Still, it's not clear whether Wright's reference to "running bitcoin" means founding bitcoin or just running servers that mine for bitcoins, although he could also have done both. Bitcoin mining refers to using specialized software to earn bitcoins in exchange for solving mathematical challenges. This computationally intensive process is a cornerstone of the bitcoin process, and rewards people for helping to keep the system working. Furthermore, it would have been relatively easy to amass a large number of bitcoins early in the cryptocurrency's evolution - when The Tulip Trust was created - before doing so began to require much more computational power.
Wanting to be Discovered?
But the latest evidence strongly ties Wright to the creation of bitcoin, multiple security experts say. "If Satoshi is Wright, which seems likely, then he's been operating erratically and acting like he wants to be discovered," says the Grugq, linking to an Amazon.com review posted by Wright of the book "Digital Gold: Bitcoin and the Inside Story of the Misfits and Millionaires Trying to Reinvent Money."
In that review, Wright writes: "Always the assumption that SN must be a bloody yank. ... I enjoyed the parts from 2012 most. I did not know most of this as I was too focused on my own work and missed the outside growth. What really gets me is that so much occurs away from silicone [sic] valley and yet this is assumed to the center of everything."
But as with past attempts to unmask Nakamoto, some security experts are also warning that Wright appears to have engaged in some "key fakery and evidence forgery" that calls into question this attribution. For starters, key blog posts that could tie Wright to the founding of bitcoin appear to have been deleted and republished. Then again, that could have been an intentional ploy by Wright to distract related investigations.
Or as Wired reports: "Either Wright invented bitcoin, or he's a brilliant hoaxer who very badly wants us to believe he did."