Phone Security Legislation Introduced
Senate, House Bills Would Require 'Kill Switches' to Wipe Data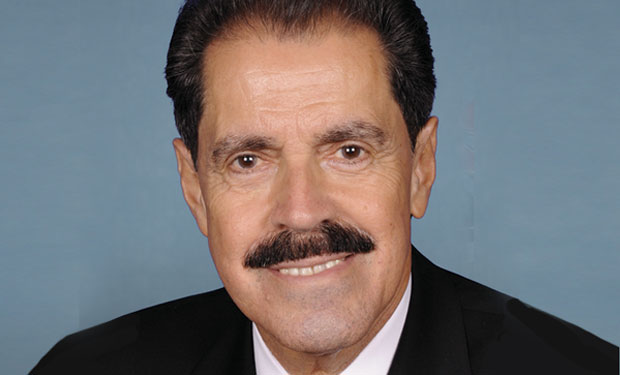 Rep. José E. Serrano, D-N.Y., has introduced legislation in the U.S. House of Representatives that would require a kill switch on smart phones. The bill would give consumers the ability to wipe their phone data, helping to deter the rising number of cell phone thefts, the sponsor says.
See Also: Live Webinar | Protect and Govern Sensitive Data
Similar legislation was introduced in the Senate Feb. 13 by Democratic senators Amy Klobuchar of Minnesota, Barbara Mikulski of Maryland, Richard Blumenthal of Connecticut and Mazie Hirono of Hawaii.
On March 3, Serrano joined with New York State Attorney General Eric Schneiderman and New York Police Department Commissioner William Bratton to announce the Smart Phone Theft Prevention Act, H.R. 4065.
The kill switch required in the legislation would enable consumers to remotely wipe their phone of any personal data, render the device useless on any network and make it unable to be reactivated or reprogrammed if stolen by criminals, Serrano says.
"Cell phone theft is growing quickly across the country, and unfortunately, smart phone manufacturers and carriers have not done enough to ensure the safety and security of their customers," Serrano says. "This legislation enables consumers to protect themselves by rendering their devices useless in the hands of criminals and reducing the incentive to commit these crimes in the first place."
Attorney General Schneiderman has spearheaded calls for increased smart phone protections. He heads the Secure Our Smartphones Initiative, an international coalition of prosecutors, police chiefs, attorneys general, public officials and consumer activists working to encourage the smart phone industry to implement meaningful solutions to stop theft of phones and tablets.
"Since last May, the [initiative] has challenged carriers and manufacturers to install technology that would end the epidemic of violent smart phone thefts," Schneiderman says. "I applaud Congressman Serrano for bringing this to the floor of the House and putting the smart phone industry on notice. Because the industry dragged its feet, Congress is poised to act on legislation that will put consumers ahead of profits."
In introducing the Senate bill, Klobuchar said: "Cell phone theft has become a big business for thieves looking to cash in on these devices and any valuable information they contain, costing consumers more than $30 billion every year and endangering countless theft victims."
William Pelgrin, founder of the Center for Internet Security and chair of the Multi-State Information Sharing and Analysis Center, says the ubiquity of mobile devices makes them prime targets for criminals.
"Since more and more of our information is now carried with us 7x24x365, consumers must have more control over the security of their mobile devices and the information stored on them," he says. "We have to make it easier for consumers and harder for criminals; kill switch technologies enables consumers to have a more proactive role in protecting their devices and in turn minimizes the attraction of the devices to the cybercriminals."