Pension Plan Breach Affects 100,000
Bank Account Info Potentially Exposed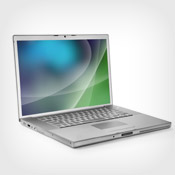 A New Mexico state employee pension plan is notifying approximately 100,000 members of a breach involving a stolen unencrypted laptop.
See Also: Now OnDemand | C-Suite Round-up: Connecting the Dots Between OT and Identity
The Public Employees Retirement Association of New Mexico learned on June 13 that a laptop containing personal information on its members was stolen from the car of an employee of Atkinson & Co., a company hired to perform the association's annual audit.
Information stored on the laptop may have included names, addresses, financial institution routing numbers, account types, bank account numbers, payment amounts and association identification numbers, according to a release from the association.
"PERA is encouraging all members to protect themselves by placing a free fraud alert on their bank accounts," the press release says.
It's unclear whether PERA will be providing free credit monitoring services to affected members.