Electronic Healthcare Records , Governance & Risk Management , Healthcare Information Exchange (HIE)
Patient Matching: The Latest Congressional Proposal
Pending Legislation Calls for a Study Focusing on Medicare Patients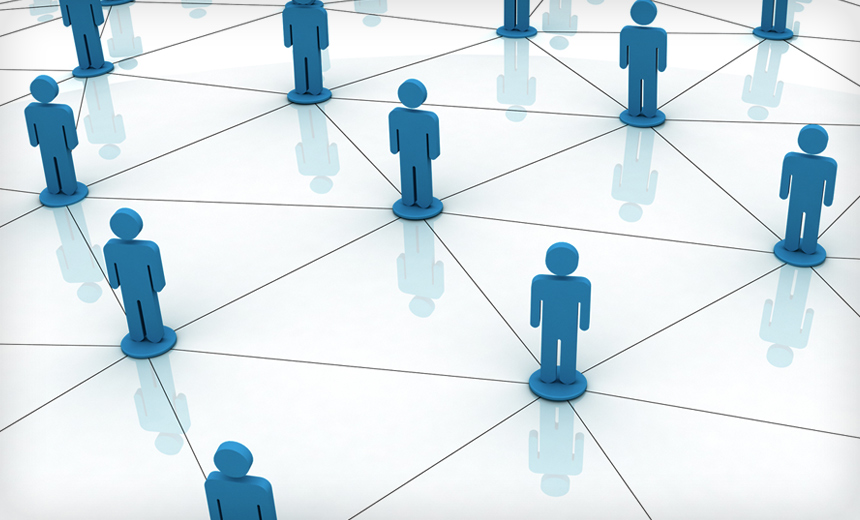 The effort to improve the matching of patients to all the right records from multiple sources may get a new boost from Congress.
See Also: Live Webinar Today | How To Meet Your Zero Trust Goals Through Advanced Endpoint Strategies
So-called patient matching is seen as a way to ensure clinicians make care decisions based on complete records of treatments and conditions. And CISOs see it as particularly vital to efforts to securely exchange records nationwide.
In a provision of the proposed fiscal 2018 appropriations budget for the Department of Health and Human Services, the House appropriations committee requests a report on "the impact on care improvement, reduction in costs, estimated saved lives or reduction in errors, and improvements in patient safety if hospitals were required to use a patient matching system as a requirement for participation in the Medicare program."
The provision notes that the lack of a patient matching system for Medicare beneficiaries "results in duplicate procedures and poses a significant patient safety risk."
Chipping Away at the Ban?
For about 20 years, Congress has prevented HHS from using federal funds to develop or adopt a national patient identifier, as was called for under HIPAA, which would help ease patient matching.
But legislators have been taking other action aimed at linking patients to the right data. For example, the 21st Century Cures Act, signed into law last year, requires that the General Accountability Office study the issue of matching all patient data obtained from various sources, such as through health information exchange, to the correct individual to help ensure appropriate treatment decisions are made.
In April, some 25 health industry organizations asked Congress to include in its fiscal 2018 appropriations bill language stating that HHS is allowed to engage with private sector organizations to help advance patient data matching.
Among the organizations signing the letter were the Healthcare Information and Management Systems Society, the College of Healthcare Information Management Executives, and the American Medical Informatics Association.
In a recent blog, Leslie Krigstein, vice president of congressional affairs at CHIME noted, that Congress is finally beginning to acknowledge "the lack of a national approach to patient identification as a barrier to interoperability" between healthcare information systems.
Now that most of the nation's healthcare providers have transitioned to electronic health record systems, driven, in large part, by the HITECH Act that financially rewarded doctors and hospitals for EHR adoption, they face the challenge of ensuring they can access all relevant information for any individual.
ONC Weighs In
During a July 11 media briefing, Donald Rucker, M.D., leader of the Office of the National Coordinator for Health IT, said rapidly evolving technologies can potentially help improve patient matching.
"There may be other ways in the next couple of years with technology to think about patient identification besides simply assigning a number," Rucker said. "I don't know where this is all going to end up. But we are getting so good with biometrics - from retina scans to speech recognition, to fingerprint recognition. ... This gets to some of the security questions. ... I have a feeling those other things are going to move faster than any version of the 'medical record number' - whether it is local or national, or whatever else. ..."
ONC is also encouraging the private sector to advance patient ID matching. It's hosting a "patient matching algorithm challenge" that it says has a goal of bringing about "greater transparency and data on the performance of existing patient matching algorithms, spur the adoption of performance metrics for patient data matching algorithm vendors, and positively impact other aspects of patient matching, such as deduplication and linking to clinical data."
Rucker noted that using ID numbers for patients is an outdated way to approach patient matching. "Even if someone comes in and says 'here's my number,' you're not going to look at the number alone. Where did they get that number? How are you going to verify it? The number doesn't stand alone. It's in context."
Implications for Healthcare Entities
Many large healthcare provider organizations already use a master patient index - a database that contains information on all patients. "The challenges with any database system is to maintain data integrity and eliminate duplicate records," says Tom Walsh, president of the consultancy tw-Security.
"For example, if I have made several visits to a healthcare organization, they may have my name listed differently in their MPI database ... [including] 'Thomas Walsh,' 'Thomas R. Walsh,' or 'Tom Walsh,'" he notes. "The multiple entries occur during patient access - admissions or registration. The clerk at the healthcare organization doing the data entry during admissions or registration may be in a hurry and doesn't have the time to verify if I already exist in the database. Thus, duplications commonly occur. This causes problems not only for the patient, but also for payer organizations such as Medicare."
If HHS were to require hospitals to use a patient matching system as a requirement for participation in the Medicare program, healthcare entities already using patient matching solutions likely would need to re-examine their current technologies, says Mac McMillan, president of security consulting firm CynergisTek.
"There are already patient record matching solutions out there that work directly with those systems that manage or create patient records," McMillan says. "The CISO would want to ensure the integrity of those solutions, their access controls and any data retention issues associated with how the system operates."
But Walsh is pessimistic about the government issuing any kind of a patient matching mandate. "Unfortunately, I do not think we will see a national patient matching system, especially under a Republican administration. Many in Congress would likely perceive a national patient matching system as 'Big Brother' and the government's way to track all of its citizens. "
McMillan says he still hopes a national patient matching system becomes a reality. "As a veteran and person who has worked in both the public and private sector, and who has segments of his record scattered over many different systems and geographies, I'd like my doctor to be able to see all that pertains to me and my health."