Online Retailer Yandy Breached
45,000 Customers Affected by Cyber-Attack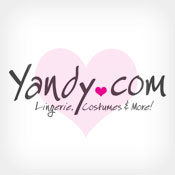 Online lingerie retailer Yandy is notifying almost 45,000 customers about a cyber-attack that exposed payment card information.
See Also: The Essential Guide To Machine Data
The company learned of the attack on Aug. 18. The intrusion paved the way for hackers to access customers' data that was submitted during the checkout process, according to a letter to the New Hampshire attorney general's office.
Information exposed in the breach includes names, addresses, credit card or debit card numbers, expiration dates, CVV numbers and e-mail addresses, Yandy says.
"We are unable to confirm any improper use of your personal information in connection with this incident," the company says in its notification letter.
Yandy says it has filed a complaint with the Internet Crime Complaint Center. And it's offering affected customers free credit monitoring services, a spokesperson told Information Security Media Group.
"Since discovering this issue we have worked diligently and expeditiously to ensure the safety of our customer information," the company says. As a result of the incident, Yandy says it's assessing and modifying its privacy and data security policies and procedures.