Missing Laptop Impacts Brokerage Firm
Customer Info, Including Social Security Numbers, Compromised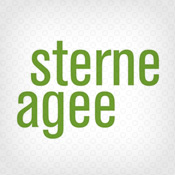 A missing laptop has put the personal information of customers of an Alabama-based brokerage firm at risk.
See Also: Live Webinar | Improve Cloud Threat Detection and Response using the MITRE ATT&CK Framework
Sterne, Agee and Leach, which provides investment banking and brokerage services, says that between May 29 and May 30, a laptop issued to an employee went missing. The laptop was password protected, but was not encrypted, says CEO Eric Needleman in a notification letter sent to impacted individuals.
Information stored on the laptop included data compiled on certain private client group customers whose accounts were open as of May 29, and may include account information maintained by the firm for past and present customers whose accounts were opened between July 1, 1992 and June 30, 2013.
It's unclear how many individuals were impacted by the breach, and the firm did not immediately respond to a request for additional information. Sterne Agee, which comprises seven subsidiaries, including Sterne, Agee and Leach, says it has more than 140,000 clients across all 50 states, according to its website.
Compromised information includes names, addresses, account numbers and Social Security numbers. Dates of birth, account holdings, account passwords or access codes were not stored on the laptop, the firm says.
Following an investigation, the firm has determined that the laptop has not been used to access the firm's servers. "But [we] cannot conclude whether the laptop has been turned on and the data stored locally accessed," Needleman says. "There is the risk, therefore, of an unauthorized acquisition of your personal information."
Impacted individuals are being offered free credit monitoring services for one year. Following the incident, the firm filed a police report and took several additional measures, including encrypting all laptops, enhancing data information security polices, and training employees on data security protocols and compliance.