Millions of SSNs Exposed by Texas AG
Encrypted Disks Returned Without PII Being Disclosed to Public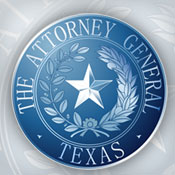 The office of Texas Attorney General Greg Abbott earlier in April unintentionally revealed the Social Security numbers of millions of state voters to opposing lawyers in a voter ID case. The Social Security numbers were never made public.
See Also: Live Webinar Tomorrow | Cyber Resilience: Recovering from a Ransomware Attack
The breach occurred when a court ordered the AG office to provide lawyers challenging the state voter ID law - which requires citizens to furnish a driver's license or other approved identification to vote - a voter database for analysis.
A motion (see page 7) in the case filed by Princeton, N.J., lawyer Ezra Rosenberg said lawyers for the voter ID law opponents immediately notified the state and stopped reviewing the database when they discovered the Social Security numbers.
Abbott spokeswoman Lauren Bean said the disk included records for 13 million Texas voters, with about half containing their full Social Security numbers, according to a report on the website of the Houston Chronicle. The newspaper cites First Assistant Attorney General Daniel Hodge as saying Abbott's office mistakenly believed the database maintained by the Secretary of State's office included only the last four digits of voters' Social Security numbers. The Social Security numbers were contained on six encrypted disks and were under a protective order from the court to ensure they would be kept confidential.
Texas state police were dispatched to Boston, New York and Washington, D.C., to reclaim the disks. Two analysts working for the law's opponents who opened the disks made legal declarations that they made no copies and didn't share the information, Bean told the newspaper.