Microsoft Hit With Second Hack
Syrian Electronic Army Attacks Blog Following Skype Incident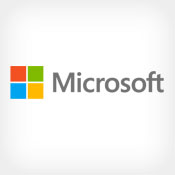 The Syrian Electronic Army hacktivist group claimed to have compromised the official Microsoft blog a little over a week after the collective said it breached the Twitter account of the Microsoft-owned voice-over-IP service Skype.
See Also: The Power and Scale of XDR
In a tweet posted Jan. 11, the Syrian Electronic Army shared a screenshot of the Microsoft blog after it was allegedly hacked. The screenshot shows a blog post the group made titled "Hacked by Syrian Electronic Army."
The group at one point claimed it was able to make the Microsoft blog redirect to the Syrian Electronic Army website. "Now The Official Microsoft Blog Redirecting to #SEA website," read a tweet also posted Jan. 11 on the group's Twitter account.
The hackers appear to support Syrian President Bashar al-Assad and target political and media sites its members feel are biased against the Syrian government.
Following the cyber-attack on the Official Microsoft Blog, the company took its TechNet blogs offline for a period of time as a precaution. "After a review, we determined that the Official Microsoft Blog was the only blog impacted and we restored all TechNet blogs," the company said in a statement to Information Security Media Group. "We can confirm that no customer information was compromised and we continue to take a number of actions to protect against this industrywide issue."
Skype Incident
The Syrian Electronic Army claimed to have breached the Twitter account of Skype, as well as its blog and Facebook page, on New Year's Day (see: Skype Hack: 'Well-Publicized Graffiti').
One tweet left by the hackers stated: "Stop spying on people! via Syrian Electronic Army." Another posting said, "Don't use Microsoft e-mails (hotmail, outlook). They are monitoring your accounts and selling the data to the governments." The hackers also posted contact details for Microsoft's retiring chief executive Steve Ballmer.
Skype posted a tweet acknowledging the hack on its Twitter feed: "You may have noticed our social media properties targeted today. No user info was compromised. We're sorry for the inconvenience." Microsoft issued a statement echoing the tweet: "We recently became aware of a targeted cyber-attack that led to access to Skype's social media properties, but these credentials were quickly reset. No user information was compromised."