Microsoft Confirms E-Mail Breach
Phishing Attacks Target Employees' Accounts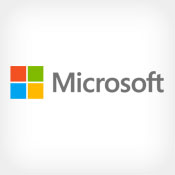 Microsoft has confirmed unauthorized access to certain employees' e-mail accounts following targeted phishing attacks against staff members, which also hit their social media accounts.
See Also: Illumination Summit: Poker & Cybersecurity: A Game of Skill, Not Luck
Documents associated with law enforcement inquiries were stolen, and other information contained in the accounts could be disclosed, Microsoft says in a statement.
"If we find that customer information related to those requests has been compromised, we will take appropriate action," Microsoft says. "Out of regard for the privacy of our employees and customers - as well as the sensitivity of law enforcement inquiries - we will not comment on the validity of any stolen e-mails or documents."
Microsoft would not comment beyond what was outlined in the statement.
The news comes after the Syrian Electronic Army hacktivist group claimed to have compromised the official Microsoft blog a little over a week after the collective said it breached the Twitter account of the Microsoft-owned voice-over-IP service Skype (see: Microsoft Hit with Second Hack).
Following the cyber-attack on the Official Microsoft Blog, the company took its TechNet blogs offline for a period of time as a precaution. "After a review, we determined that the Official Microsoft Blog was the only blog impacted and we restored all TechNet blogs," the company said in a statement provided to Information Security Media Group. "We can confirm that no customer information was compromised, and we continue to take a number of actions to protect against this industrywide issue."
The Syrian Electronic Army claimed to have breached the Twitter account of Skype, as well as its blog and Facebook page, on New Year's Day (see: Skype Hack: 'Well-Publicized Graffiti').
The hacktivist group apparently supports Syrian President Bashar al-Assad and targets political and media sites its members feel are biased against the Syrian government.