Malware Compromises University Network
George Mason University Says Breach Impacted 4,400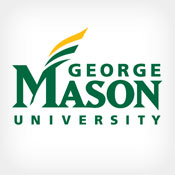 Hackers used malware to compromise a George Mason University network used for travel requests, exposing the personal information of approximately 4,400 individuals.
See Also: JavaScript and Blockchain: Technologies You Can't Ignore
The university, based in Fairfax, Va., detected the data breach on July 16, when it learned that an unauthorized individual was able to access information stored on the Travel Request Service application, says S. David Wu, the university's provost and executive vice president of academic affairs.
The travel request service is an online system available for faculty, staff, students, guest speakers and others who travel at George Mason University's expense, according to the university's website. A spokesperson for the university says Social Security numbers were stored on the system.
The university hired a data forensics firm to investigate the breach. While it doesn't appear that any information in the TRS application was viewed by an unauthorized individual, as a precaution George Mason University is offering impacted individuals free identity theft protection services for one year.
Officials at the university say they are reviewing its information security practices and procedures and strengthening its network security measures following the incident.