Access Management , Application Security , Digital Identity
M&A Update: CrowdStrike to Acquire Humio for $400 Million
Palo Alto Networks and SailPoint Also Announce Acquisition Deals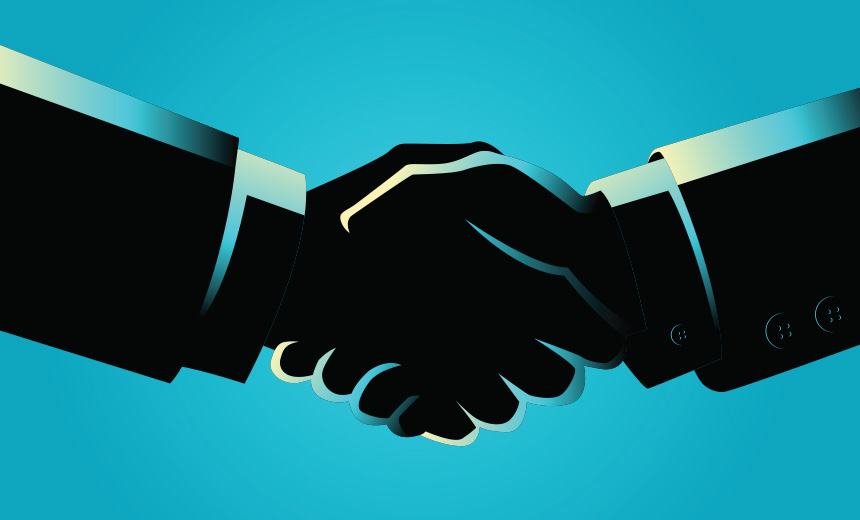 Security firms Crowdstrike, Palo Alto Networks and Sailpoint are making acquisitions to bolster their product portfolios.
See Also: Live Webinar | Navigating the Difficulties of Patching OT
Crowdstrike announced on Thursday a deal to acquire the cloud log management and observability technology firm Humio for $400 million.
On Tuesday, Palo Alto Networks entered into a definitive agreement to buy the cloud security firm Bridgecrew for $156 million.
Meanwhile, SailPoint on Thursday said it plans to acquire the SaaS management company Intello, although it did not release the deal's financial details.
Crowdstrike and Humio
The endpoint protection firm CrowdStrike says its acquisition of 5-year-old Danish firm Humio will enable it to further expand its eXtended Detection and Response capabilities by taking in and correlating data from any log, application or feed to deliver actionable insights and real-time protection.
JPMorgan analysts say the deal will enable CrowdStrike to identify issues across the broader tech infrastructure, not just in endpoints. The analysts say CrowdStrike's new ability to ingest more information using Humio's technology will make it more competitive with companies such as Qualys.
CrowdStrike expects the mainly cash deal to be completed during its fiscal first quarter, which ends in May.
Palo Alto Networks and Bridgecrew
Palo Alto Networks intends to use the acquisition of Bridgecrew to help enable its Prisma Cloud security platform to deliver security across the full application lifecycle.
"Bridgecrew is a pioneer in 'shift left,' focusing on infrastructure as code, where infrastructure configuration is codified during development. The proposed acquisition will enable Prisma Cloud to provide developers with security assessment and enforcement capabilities throughout the DevOps process," Palo Alto Networks says.
JPMorgan researchers say Bridgcrew's technology enables companies to ensure software deployments don't open up potential security exploits.
Bridgecrew is less than a year year old and has about 50 employees, JPMorgan says. The deal is expected to close during Palo Alto Networks fiscal third quarter, which ends in October.
SailPoint and Intello
The integration of the New York-based Intello's technology into SailPoint's Identity Platform will help ensure SaaS apps are protected with the right identity security controls, SailPoint says.
Intello is known for its technology that helps organizations discover, manage and secure SaaS applications, particularly "shadow devices" that are currently outside of IT's purview.
The acquisition of Intello's tech "will provide greater visibility and control over what data these SaaS apps are accessing, what information they may be importing and whether or not they are configured properly," SailPoint says.
Other M&A Activity
Earlier this month, the managed security service provider Herjavec Group, reported it had entered into a definitive agreement to be acquired by the private equity firm Apax Partners for an undisclosed sum.
Also, SentinelOne announced the pending acquisition of the cloud analytics company Scalyr for $155 million in equity and cash. And Tenable announced plans to buy the Active Directory security firm Alsid SAS for $98 million in cash.