Laptop Theft Affects 21,000 Patients
Device Stolen at Thomas Jefferson University Hospitals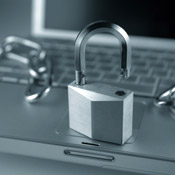 A unencrypted laptop containing personal information on about 21,000 patients --including Social Security numbers -- was stolen at Thomas Jefferson University Hospitals, Philadelphia.

An employee reported that his personal laptop, which contained protected health information in violation of hospital policy, was stolen from a hospital office June 14, the organization said in a statement. The password-protected device contained information on inpatients treated during a six-month period in 2008.

In addition to Social Security numbers, that information included names, birth dates, gender, ethnicity, diagnoses, insurance information, hospital account numbers and other internal and administrative coding.

The organization is notifying patients affected as required under the HITECH Act's breach notification rule and is offering them free identity protection services. So far, there has been no indication of inappropriate use of the information stored on the stolen computer, the hospital said.

"Thomas Jefferson University Hospitals has taken appropriate action with the employees involved, is reviewing internal protocols and will be reinforcing these protocols through employee education," according to the statement.