Fraud Management & Cybercrime , Fraud Risk Management , Governance & Risk Management
Lab Owner Charged in $100 Million Healthcare Fraud Case
Prosecutors: Scheme Included Fraudulent Billing for COVID-19, Other Tests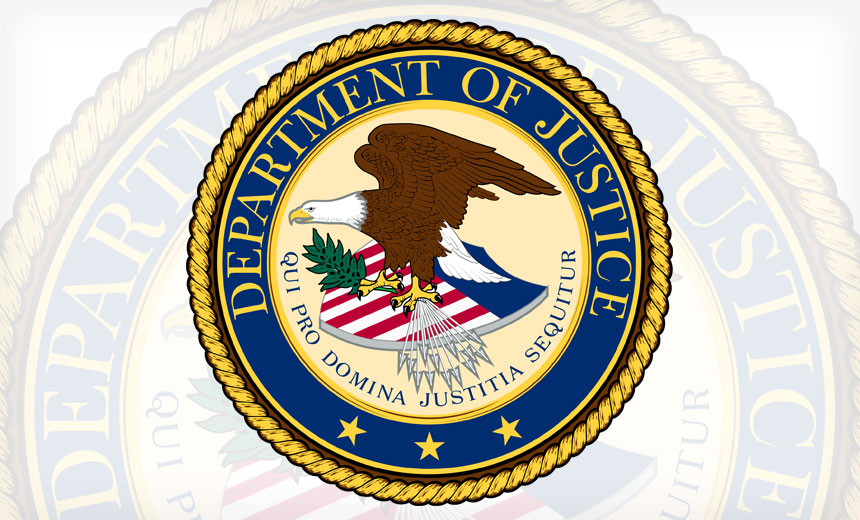 An Arkansas federal grand jury has indicted the owner and manager of several medical testing labs for his alleged connection with more than $100 million in fraudulent COVID-19-related and other healthcare services billing using Medicare beneficiaries' private information.
See Also: Live Webinar Tomorrow | Cyber Resilience: Recovering from a Ransomware Attack
The U.S. Department of Justice in a Nov. 3 statement says Billy Joe Taylor of Lavaca, Arkansas, engaged in a fraud scheme between February 2017 and May 2021 in connection with diagnostic laboratory testing, including urine drug testing and tests for respiratory illnesses, during the COVID-19 pandemic. The statement says that the tests were medically unnecessary, not ordered by medical providers and/or not provided as represented.
Prosecutors allege that Taylor controlled and directed several diagnostic labs that were used to submit more than $100 million in fraudulent claims to Medicare.
The Justice Department in its indictment alleges that Taylor obtained medical information and private personal information for Medicare beneficiaries and then misused that information to repeatedly submit claims to Medicare for diagnostic tests that were not ordered by medical providers and were not actually performed by the laboratories.
"Taylor allegedly then used the proceeds of the fraud to live a lavish lifestyle, including purchasing numerous luxury automobiles, including a Rolls-Royce Wraith, as well as real estate, jewelry, guitars, and other luxury clothing and items," the Justice Department says.
Case Details
The prosecutors, among other allegations, say that beginning in January 2017, Taylor established Vitas Laboratory LLC in Delaware as a new clinical laboratory, and in February 2020, with another individual, he acquired ownership and control of Beach Tox LLC, based in California.
Those two labs were among five laboratories that Taylor directed or controlled, according to the indictment.
The prosecutors say Taylor and his accomplices had no access to working laboratory equipment at Beach Tox and that when the lab was sold to Taylor and the other individual, Taylor was given access to the Beach Tox billing system, which was maintained by another company.
"These billing records had confidential private information, including patient and medical provider information, for previous lab testing done by Beach Tox," the complaint document in the case says.
"Taylor was asked to delete this information," according to the complaint. But he did not delete the information, the prosecutors allege.
Taylor and his accomplices allegedly used their access to Medicare beneficiary and medical provider information from lab testing orders submitted to Vitas or from records of prior lab testing performed by Beach Tox prior to Taylor and the other unnamed individual's purchase of Beach Tox, the complaint says.
That information was used to submit false and fraudulent claims for urine drug tests and other laboratory tests to Medicare that were not actually ordered or performed, including hundreds of claims submitted for beneficiaries after they had died or ceased providing urine samples, the Justice Department alleges.
"Taylor and his accomplices used without authorization the names and Social Security numbers for beneficiaries, and the names and National Provider Identifiers for medical providers to submit these claims," the complaint says.
After Taylor acquired Beach Tox, that lab billed Medicare for over $65 million in claims in a short period of time, including more than $3 million for dates of service before Taylor and his accomplice owned the lab, the prosecutors allege.
In addition, they say, after the onset of the COVID-19 public health emergency on or about Jan. 31, 2020, Beach Tox billed more than $42 million in fraudulent claims and was paid more than $11 million for false claims that were submitted for testing for COVID-19 and other respiratory illnesses.
Scheme Tactics
In his fraudulent billing scheme, court documents allege that Taylor hired and trained inexperienced billing staff to use medical provider and Medicare beneficiary information to repeatedly bill for services under the names of doctors who never ordered the tests.
Taylor is charged with 16 counts of health care fraud and one count of engaging in a monetary transaction in criminally derived property, the indictment says. He is scheduled for arraignment on Nov. 23 in the U.S. District Court for the Western District of Arkansas and faces a maximum penalty of 10 years in prison for each count.
Evading Detection
"This case underscores the importance of legitimate providers having measures in place to protect and safeguard confidential patient information," says former U.S. prosecutor Andrew Wirmani, an attorney at law firm Reese Marketos LLP, who is not involved in the Taylor case.
"This is a massive scheme and the use of multiple labs undoubtedly helped Taylor evade detection for as long as he did," Wirmani adds.
The Taylor case, he tells ISMG, demonstrates that the medical and personal information allegedly misused in the scheme has tremendous value to those looking to profit from fraud.
According to Wirmani, "The individuals that control healthcare companies are responsible for establishing a culture of compliance. When those same individuals are orchestrating a fraud scheme of this nature, there are effectively no checks and balances."
An attorney representing Taylor in his defense declined Information Security Media Group's request for comment on the case.