Korean Hack Affects 8 Million
Mobile Carrier Subscribers Affected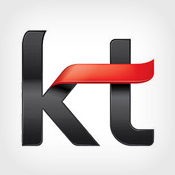 Two hackers have been arrested for stealing information on 8 million KT Corp. users. KT Corp. is South Korea's second largest mobile carrier.
See Also: Maintain a Clear Bill of (Third-Party Risk) Health
The hackers gained access to KT Corp.'s network and stole the information, according to the Yonhap News Agency, a Korean media outlet. The data leak started as early as February, the news report said.
Information about the carrier's subscribers exposed in the data breach includes name, phone number, membership number, personal identification number and mobile phone serial number, according to The Korea Herald.
The National Police Agency told news outlets they would also be investigating KT Corp. on "suspicion of negligent management of firewalls and personal data," the Herald said.
The NPA explained that the two hackers developed a computer program that could bypass KT Corp.'s firewalls. The breach lasted from February to July 15.
An NPA spokesman told the Herald that one of the hackers, a telemarketing business operator, "disguised himself as a local KT branch manager when accessing the database and took the information gradually rather than conduct a simultaneous and large-scale hacking."
The information, as well as the program, was purportedly sold to other telemarketers, news reports said. Seven individuals have been charged with purchasing the information.
The telemarketing business operator who hacked KT, identified only as Choi, reportedly earned 1 billion won ($890,000) for his efforts, reports said.