IRS Employee Charged in ID Theft Scheme
Crime Ring Made $1.2 Million in Fraudulent Credit Card Purchases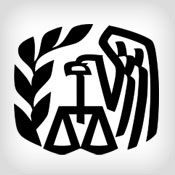 A former U.S. Internal Revenue Service employee and two others were arrested and charged in an alleged identity theft scheme that involved stealing personally identifying information on individuals, including IRS employees, to open credit card accounts and make fraudulent purchases that totaled more than $1.2 million.
See Also: OnDemand Webinar | Cloud applications: A Zero Trust approach to security in Healthcare
Viririana Hernandez, the former IRS worker, was arrested on July 22, along with the two co-defendants. All three have been charged with conspiracy, bank and wire fraud and aggravated identity theft, according to the U.S. Attorney's Office for the Eastern District of California. One of the co-defendants was also charged with mail fraud. Arraignment for a fourth defendant has not been scheduled yet.
From June 2012 to January 2014, the four conspirators allegedly obtained personal information from victims through various methods, authorities say. Hernandez, who had worked for the IRS since 2006, had access to the personal information of IRS workers. Several of the 160 victims are current or former IRS workers, according to authorities.
After the information was stolen from the victims, the conspirators allegedly opened up credit card accounts in the victims' names or added themselves as authorized users of the victims' existing accounts, authorities say. The conspirators then allegedly used the accounts to buy goods and services at locations throughout California.
If convicted, the defendants each face a maximum statutory penalty of 30 years in prison and a $250,000 fine.
"Identity theft is a nationwide crisis that places a heavy burden on the victim and creates chaos in the victims' lives," says Rod Ammari, Treasury inspector general for tax administration at the San Francisco field division. "When an IRS employee is involved in stealing information through their employment at the IRS and facilitating identity theft rings, it will not be tolerated."