Fraud Management & Cybercrime , Governance & Risk Management
A Strategy for Fighting Multichannel Attacks
Two Experts Stress Need for InfoSec and Fraud Departments to Collaborate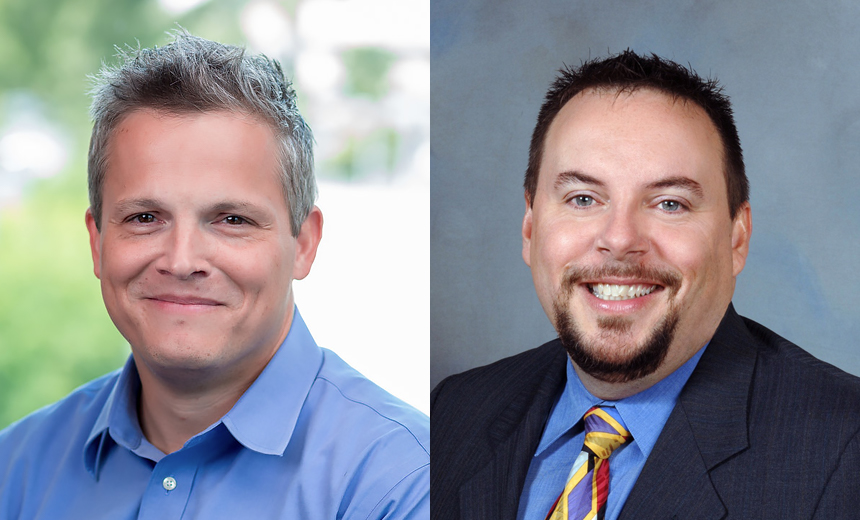 Information security and fraud departments at financial institutions need to improve their collaboration to help fight multichannel cyberattacks, say John Buzzard and Paul Love of CO-OP Financial Services, the largest credit union service organization in the U.S.
CO-OP is spearheading efforts to help credit unions enhance their threat intelligence sharing and fraud-prevention efforts by encouraging more cross-departmental collaboration.
"Information security is about the protection of information, assets and information - confidentiality, integrity, availability; fraud is about protecting against ... deliberate deception to gain some type of monetary gain," Love, CO-OP's new CISO, says in an interview with Information Security Media Group at the organization's recent THINK 17 event in New York. "An information security incident often has some type of fraud component to it, and that's why the two teams need to work extremely closely together."
Fighting Fraud
Multichannel attacks, such as a denial-of-service attack against a call center or online banking platform occurring at the same time as an account takeover attempt, have spurred the need for more collaboration, says Buzzard, a fraud prevention expert.
"When you're under attack, it's the most wonderful diversionary way to also do things like introduce malware into the system," Buzzard says. "If everybody's over here in one corner trying to deal with a denial-of-service attack, what a fantastic way to also plant a little bit of malware into the ecosystem of the entity that's targeted. And then, later ... we discover that we have payment card breaches, loss of information."
To educate credit unions about the need for more cross-departmental information sharing and collaboration, CO-OP is hosting webinars and spearheading information-sharing forums.
In this interview (see audio link below photos), Buzzard and Love address:
The latest trends in business email compromises or CEO fraud attacks;
The biggest cybersecurity issues facing credit unions; and
Why ACH and wire fraud continue to plague credit unions.
At CO-OP Financial Services, Buzzard provides fraud, risk and security educational information to institutions in the EFT/banking industry and works with law enforcement agencies to share information about fraud trends.
Love joined CO-OP Financial Services as CISO in March, bringing more than 25 years of experience in risk management, financial services and technology. Previously, Love worked for Freddie Mac, where he led the creation of an information security and standards program.