Events , Governance & Risk Management , RSA Conference
RSA Conference 2015: A Sneak Peek
Program Chair Hugh Thompson on What to Expect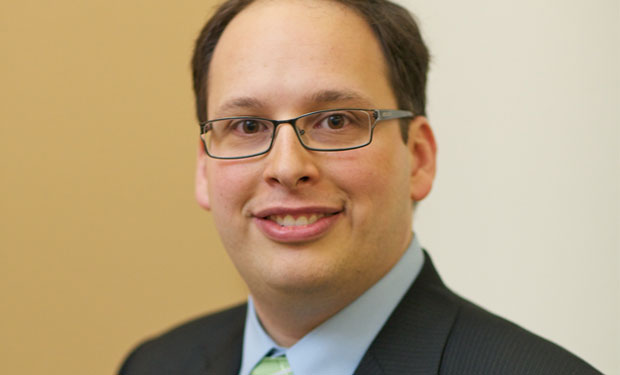 With more than 30,000 attendees, RSA Conference 2014 was the biggest in the event's 20-plus-year history.
And guess what? RSA Conference 2015 looks like it will be even bigger, says program chair Hugh Thompson.
Running from April 20 through 24 at the Moscone Center in San Francisco, this year's U.S. event revolves around the theme of change - "challenge today's security thinking," the tagline reads. And Thompson says this year's event reflects changes, including new tracks and sessions dedicated to hot topics, such as the Internet of Things and information sharing, as well as celebrity keynote speakers (Actor Alec Baldwin has been announced, and Thompson says stay tuned for more surprises).
This year's RSA Conference also reflects the news of the day, as security leaders and vendors continue to discuss the impact of recent breaches, such as those affecting Anthem and Sony Pictures Entertainment.
"Unfortunately, we've had this continuing series of high-profile attacks, and they haven't just been attacks against data," Thompson says. "We're seeing a lot of different actors enter the mix: folks that are attacking for political reasons, nation-states that are attacking for intellectual property. ..."
The scale and scope of cyber-attacks are helping to draw a larger, more diverse set of attendees to the RSA Conference, Thompson says.
"A lot of industries that hadn't had security as top of mind are now forced to think about security as one of the biggest business continuity issues that they have," he says.
To serve this broader constituency, this year's event offers a wide range of keynotes and presentations that run the gamut from technical sessions about exploitations to policy discussions about how to prepare for pending legislation.
"We've got the most representative set of content this year that we've ever had to satisfy whatever your role is, whatever your interest is in the security space," Thompson says.
In a preview of this year's event, Thompson discusses:
New tracks dedicated to the Internet of Things and securing the ecosystem;
Keynote speakers, including Doris Kearns Goodwin and Alec Baldwin;
How to get the most out of RSA Conference.
Thompson is program committee chair for the RSA Conference, the world's leading information security gathering. In addition, he's also chief security strategist at People Security and an adjunct professor in the computer science department at Columbia University in New York. He is an expert in application security and has co-authored four books on the topic including, "How to Break Software Security: Effective Techniques for Security Testing" (with Dr. James Whittaker, published by Addison-Wesley, 2003), and "The Software Vulnerability Guide" (with Scott Chase, published by Charles River, 2005).
Additional Summit Insight:
Hear from more industry influencers, earn CPE credits, and network with leaders of technology at our global events. Learn more at our Fraud & Breach Prevention Events site.