Fraud Management & Cybercrime , Identity & Access Management , Ransomware
Ransomware: Is the Tide Finally Turning Against Criminals?
Also: Securing Digital Identities in Healthcare; Making Metrics More Effective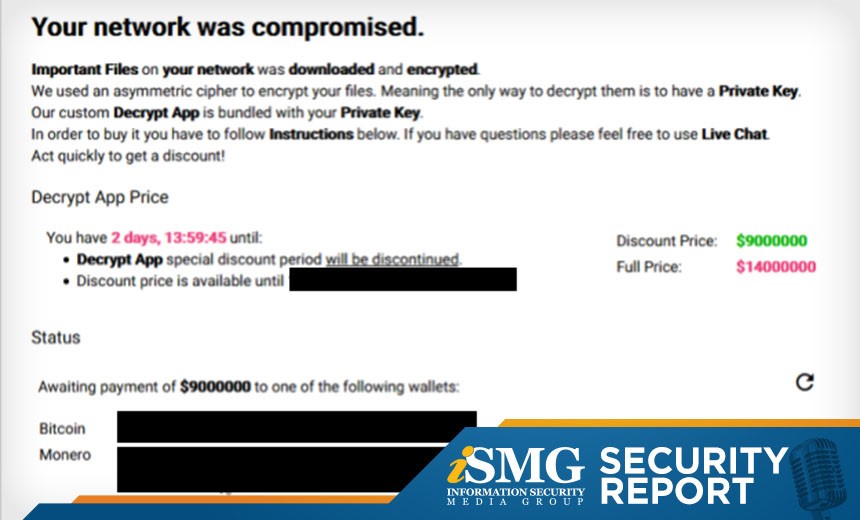 The latest edition of the ISMG Security Report analyzes the decline in the number of organizations hit by ransomware who choose to pay a ransom to their attackers. It also examines how to better protect digital identities in the healthcare sector and how security decision-makers can improve their use of metrics to achieve better outcomes.
In this report, you'll hear (click on player beneath image to listen):
ISMG's Mathew Schwartz discuss how the number of ransomware victims who paid a ransom declined from 85% in Q1 of 2019 to 46% in Q1 of this year, according to ransomware incident response firm Coveware;
Carolyn Crandall of Attivo Networks share best practices for healthcare entities to better protect digital identities;
Forrester analyst Allie Mellen discuss how security leaders can achieve better outcomes by improving their use of metrics.
The ISMG Security Report appears weekly on this and other ISMG websites. Don't miss the April 21 and April 28 editions, which respectively discuss whether a $5 million reward could rattle North Korean cybercriminals and whether rewards are effective in combating nation-state cybercrime.
Theme music for the ISMG Security Report is by Ithaca Audio under a Creative Commons license.