Critical Infrastructure Security , Cybercrime , Cybercrime as-a-service
Ransomware: Hot or Not? Here's Attackers' Ideal Target
Also: Fighting Extortion Schemes; Stress Management Tips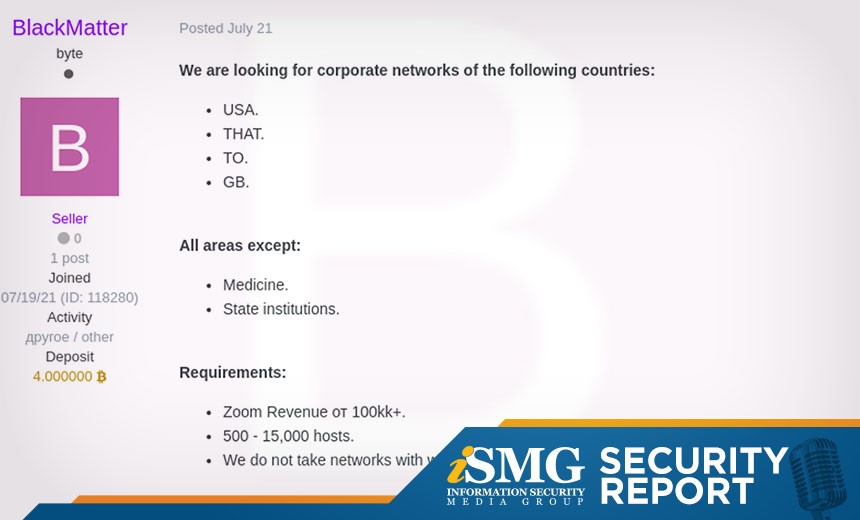 The latest edition of the ISMG Security Report features an analysis of the most sought-after type of victim for ransomware-wielding attackers.
In this report, you'll hear (click on player beneath image to listen):
The ISMG Security Report appears on this and other ISMG websites on Fridays. Don't miss the Aug. 27 and Sept. 3 editions, which respectively discuss new White House security initiatives and the latest data breach trends.
Theme music for the ISMG Security Report is by Ithaca Audio under a Creative Commons license.