Endpoint Security , Enterprise Mobility Management / BYOD , Fraud Management & Cybercrime
Ransomware Attacks Will Be More Devastating and Widespread
Also: Outlook for Health Data Breaches, Other Cybersecurity Trends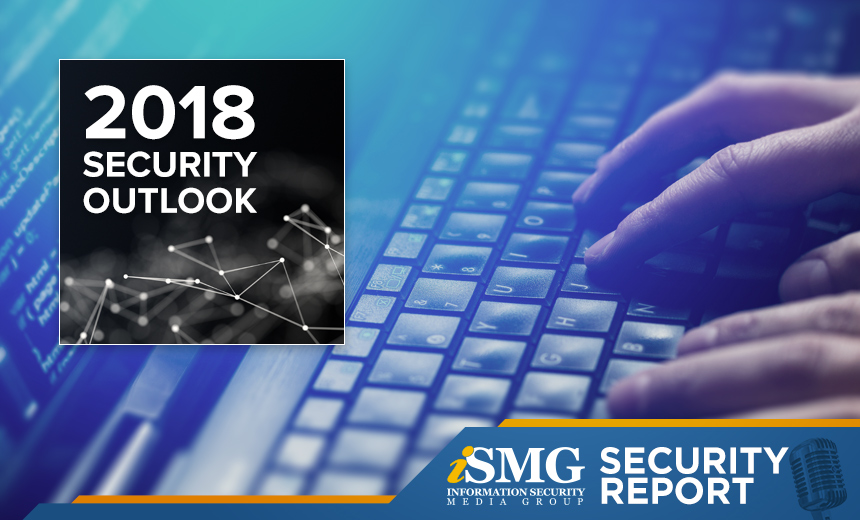 An analysis of how unprepared businesses are to fight back against the continued problem of ransomware is featured in the latest edition of the ISMG Security Report.
Ed Amoroso, CEO of TAG Cyber and former CISO at AT&T, predicts ransomware attacks will be even more widespread and devastating in 2018, and that without the proper tools, businesses will scramble to recover.
In the Security Report (click on player beneath image to listen) you'll also hear:
Amoroso address why he believes that more businesses will deal with domain spoofing and other fake information being spread;
Healthcaresecurityinfosecurity.com Executive Editor Marianne McGee discuss the outlook for health data breaches in 2018;
DataBreachToday.com Executive Editor Mathew Schwartz offer predictions for top cybersecurity trends this year.
The ISMG Security Report appears on this and other ISMG websites on Tuesdays and Fridays. Check out our January 2 and December 28 editions, which respectively offer a look back on the last nine years with former ISMG Security Report host Eric Chabrow, and insights from security and privacy expert Chris Pierson on the top five security trends for 2018.
The next ISMG Security Report will be posted on Tuesday, Jan. 9.
Theme music for the ISMG Security Report is by Ithaca Audio under a Creative Commons license.