Artificial Intelligence & Machine Learning , Governance & Risk Management , Next-Generation Technologies & Secure Development
Protecting the Hidden Layer in Neural Networks
Chris 'Tito' Sestito and John Kindervag on Securing Machine-Learning Assets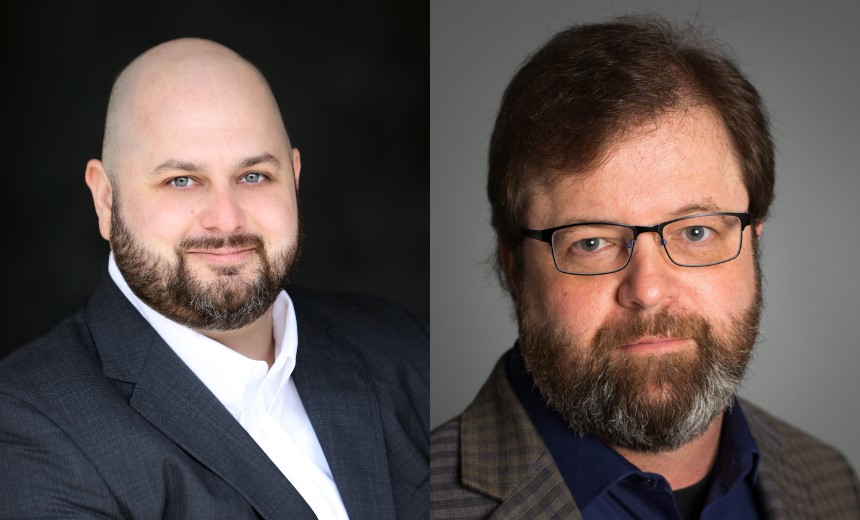 An ever-increasing number of production systems include machine learning and artificial intelligence - a development adversaries aren't letting go unnoticed. "I've never seen a technology get this far in terms of adoption without considering security," says Chris "Tito" Sestito, the co-founder and CEO of HiddenLayer, a company that seeks to provide that security.
The company's name comes from the place in an artificial neural network learning algorithm where inputs to the network undergo nonlinear transformations. "Adversarial machine learning as a service is certainly available on the dark web," as well as via red-teaming tools and on GitHub, Sestito says, and his company seeks to protect machine-learning models "just like any other cybersecurity product."
HiddenLayer's service fits into the zero trust framework, according to John Kindervag, creator of zero trust. "People want to damage, destroy, steal your machine-learning models," he says, and by focusing specifically on securing the algorithm and the database it runs on, HiddenLayer "expands our understanding of the things that we need to protect."
In this episode of "Cybersecurity Unplugged," Sestito and Kindervag also discuss:
How HiddenLayer conducts machine learning detection and response;
The large number of AI incidents not disclosed and how regulations are playing catch-up;
Use cases driven by AI and ML and the role MLOps - a set of practices to deploy and maintain ML models into production - can play in making models even better.
Sestito is the co-founder and CEO of cybersecurity startup HiddenLayer. He has over a decade of experience leading global threat research, intelligence, engineering and data science teams and has focused on security products at companies such as Cylance, Qualys and Agari. Sestito has also delivered cybersecurity and data science training for Fortune 500 companies and government agencies.
Kindervag is considered one of the world's foremost cybersecurity experts. He is best known for creating the revolutionary zero trust model of cybersecurity. He currently advises both public and private sector organizations on the design and building of zero trust networks and other cybersecurity topics. He has a practitioner background, having served as a security consultant, penetration tester and security architect.