Improving Cyberthreat Intelligence
Interview with BAE's Americas President Jim Anderson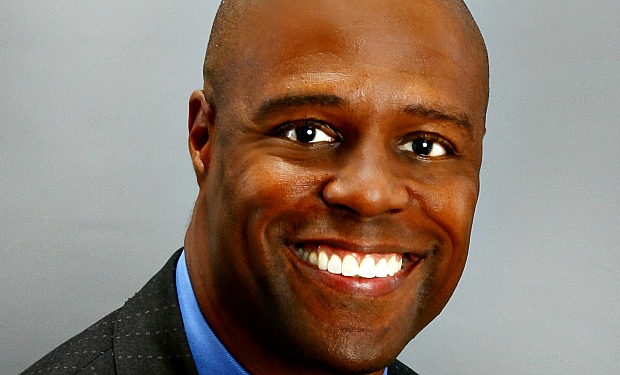 Technologies that allow companies to analyze cyberthreats are quickly evolving and within a few years should provide more accurate intelligence to mitigate cyberattacks, says Jim Anderson, president for the Americas region of BAE Systems Applied Intelligence.
Today, a variety of technologies collect information; in fact, many organizations have multiple feeds coming into their systems that provide data on cyberthreats, Anderson says in an Executive Series interview with Information Security Media Group. But often that information finds its way to spreadsheets and other tools that aren't adequately programed to provide the proper alerts.
Anderson identifies retailer Target as an example of a breached organization that had the information to identify cyberthreats, but not the tools to act on it. "They got good information," he says. "The fall-down is how they interpreted that information and reacted to it."
Analytic and intelligence tools being developed by vendors such as BAE and others in the not-too-distant future will be aimed to help organizations - and the people responsible for IT security - to better understand cyberthreats and more effectively and quickly respond to them. Anderson points out that advanced persistent threats often exist in systems for 60 or more days before being discovered, and the new technologies should help reduce that number, perhaps in half.
"We'll invest in technologies to help customers to reduce the risks associated with analyzing that data," Anderson says. "The ability to process vast amounts of information at high speed with superior analytics is really where the market is going."
How soon will these new threat intelligence wares become commonplace? "Each year, we get better," he says. "I can't exactly predict how far away, but I do know it is evolving fast."
In the interview, Anderson discusses:
The changing nature of cybercrime;
How cybercrime serves as a precursor to financial crime;
Why organizations should broaden their concept of risk management to address the growing threats of cybercrime.
Anderson, as president, is responsible for the design and execution of BAE System's Cyber and Financial Crime business across the Americas. Before joining BAE last year, he held senior sales positions at Cisco, Dell and Hewlett-Packard. Anderson holds an MBA in marketing from the University of Pennsylvania's Wharton School of Business and a bachelor of science degree in electrical engineering and computer science from Princeton University. He also completed Northwestern University's Kellogg School of Management Global Executive Management program.