CISO Trainings , Governance & Risk Management , Professional Certifications & Continuous Training
Filling Vacant Cybersecurity Jobs: The Role of 'Reskilling'
Former Federal CISO Greg Touhill Offers Preview of RSA Conference Session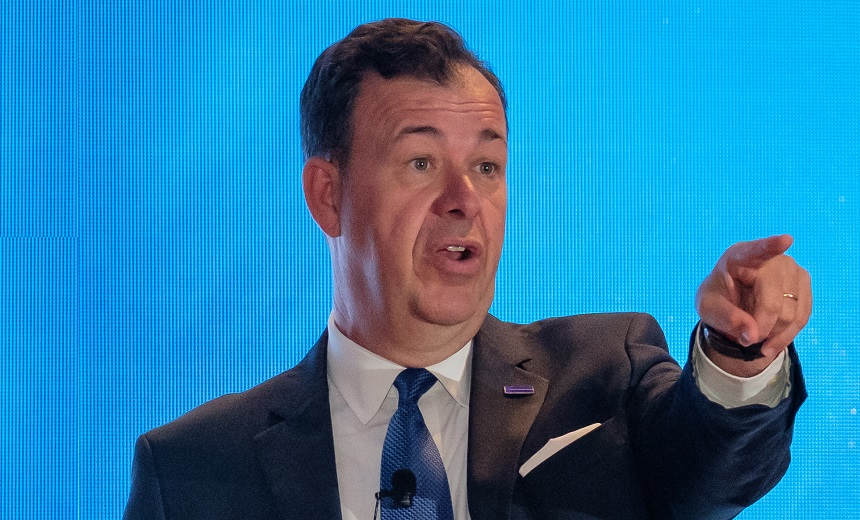 How can the many job openings for cybersecurity specialists be filled? "Reskilling" can play a critical role, says Greg Touhill, the nation's first federal CISO, who's now president of Cyxtera Technologies.
In an interview with Information Security Media Group, Touhill, a retired brigadier general, offers a preview of a panel discussion March 6 at the RSA Conference 2019 in San Francisco, titled: "Building - and Keeping - Your Cybersecurity Team with Nontraditional Staff."
"So there's a lot of effort now on what I call 'reskilling' - taking folks from other career fields where they may be redundant or underemployed and then giving them the education and the training so that they can go back into the workplace as cybersecurity professionals and help defend national prosperity and national security," Touhill says.
In addition, the nation must ramp up its efforts to train a new generation of cybersecurity specialists, he says. "It's really important as we look forward as a community that we are developing that pipeline that is going to produce the workforce that is relevant, skilled and well-postured for not only today but for tomorrow."
In this interview (see audio link below photo), Touhill discusses:
How to go about training and hiring nontraditional candidates for cybersecurity work;
Current initiatives designed to address the jobs deficit;
The need to "reskill" unemployed and underemployed candidates to meet current demands.
Touhill, president of Cyxtera Technologies, is a retired U.S. Air Force brigadier general. He was appointed by President Barack Obama as the first federal CISO of the United States.