Governance & Risk Management , ISMG Security Report
Donald Trump Unveils His Cybersecurity Platform
Audio Report: ISMG Editors Analyze the Latest Developments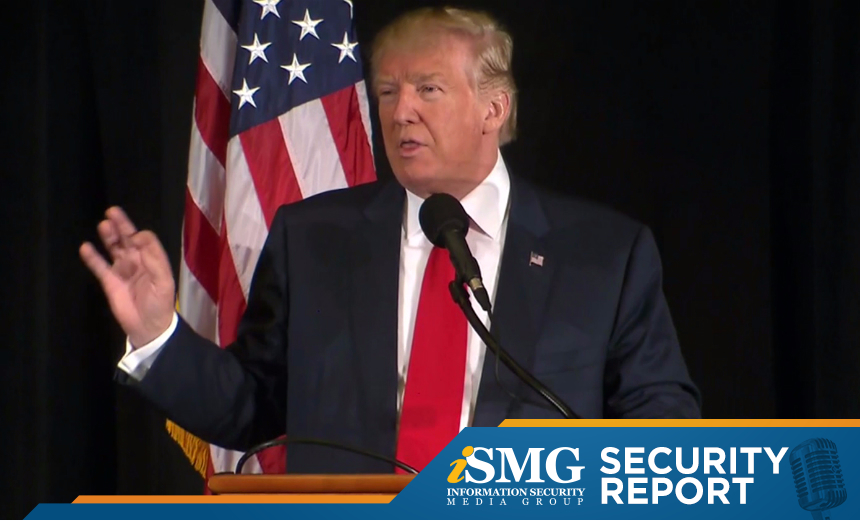 Republican presidential candidate Donald Trump laying out his cybersecurity agenda leads the latest version of the ISMG Security Report.
Also in the Security Report (click player above to listen), you'll hear:
The ISMG Security Report appears on this and other ISMG websites on Tuesdays and Fridays. Be sure to check out our Sept. 27 and Sept. 30 reports, which respectively analyze the massive Yahoo breach that exposed the weaknesses in the way enterprises employ hashed passwords and why cybercrime is on the rise. The next ISMG Security Report will be posted on Friday, Oct. 7.
Theme music for the ISMG Security Report is by Ithaca Audio under the Creative Commons license.