Blockchain & Cryptocurrency , Cybercrime , Fraud Management & Cybercrime
Cybercrime Markets: The Latest Movers, Shakers and Losers
Also: Crypto's Role in Banking; the Future of the Identity Market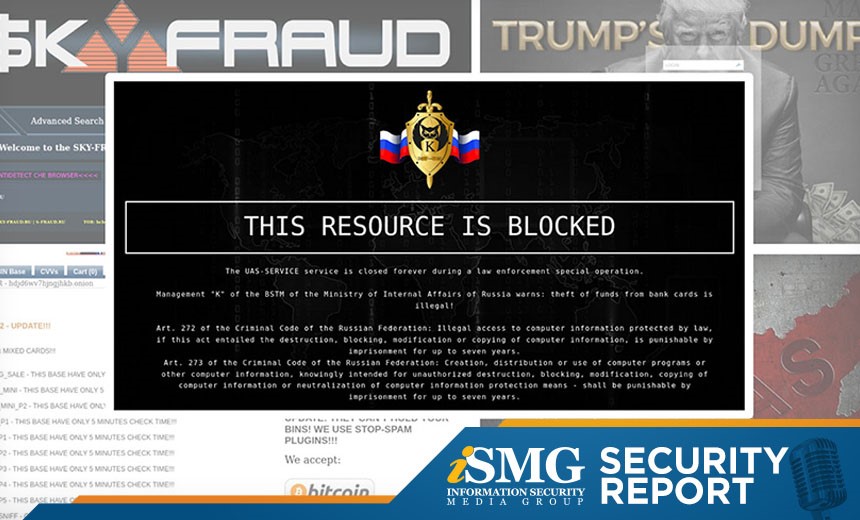 The latest edition of the ISMG Security Report features an analysis of takedowns of multiple Russian-language cybercrime markets and communities by Russian authorities. It also describes the role of cryptocurrencies in the banking sector and how the identity market will evolve in 2022.
In this report, you'll hear (click on player beneath image to listen):
The ISMG Security Report appears weekly on this and other ISMG websites. Don't miss the Feb. 10 and Feb. 17 editions, which respectively discuss what happens next as Russian cyber operations target Ukraine and the biggest cryptocurrency seizure in US history.
Theme music for the ISMG Security Report is by Ithaca Audio under a Creative Commons license.