Access Management , Card Not Present Fraud , Identity & Access Management
Could Blockchain Play Broader Role in Payments?
Aite's Knieff Sizes Up New Applications for Technology that Supports Bitcoin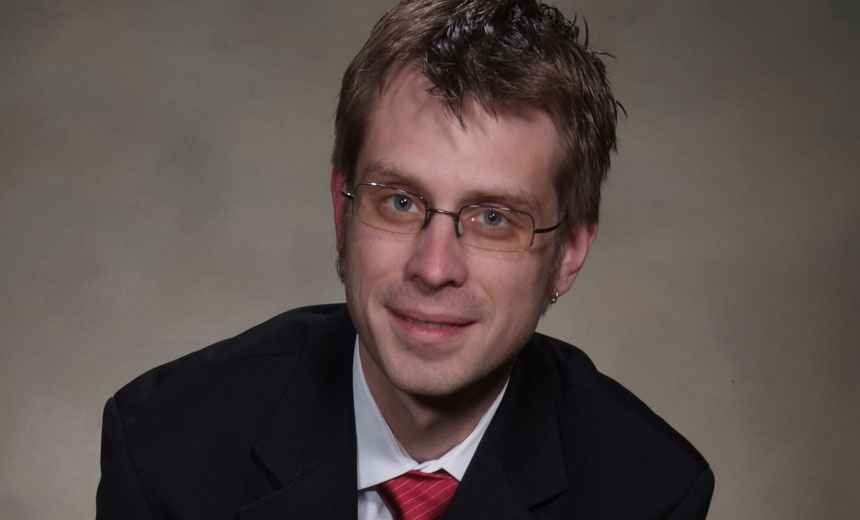 Blockchain distributed database technology used by bitcoin and other cryptocurrencies offers opportunities for enhanced authentication and ID management, as well as cross-border money remittances, says Ben Knieff, a senior analyst at the consultancy Aite. But he contends it's not clear that the technology could play a role in faster payments.
"What the blockchain offers is an ability to verify and store any variety of assets, and identity is potentially one of those assets," Knieff says in an interview with Information Security Media Group at RSA Conference 2016. "The notion would be that one party could go through the identity verification and proofing process, enter that into the blockchain, and then other parties could rely on it. You could think of it as a passport or a driver's license that sits on the blockchain and identifies you."
And while blockchain technology has been touted by many, including the Federal Reserve, as potentially providing the underlying infrastructure that facilitates faster payments in the U.S., Knieff says blockchain technology has limitations. "I think it's really still in the exploratory phase, to be honest with you," he says. "Blockchain technology is not the answer for everything. It's a new kind of database. ... Blockchain has many uses, but it's not like an end-all, be-all kind of technology. There are other ways to handle faster payments."
Knieff says Bitcoin Blockchain-based transactions are limited to seven per second. "That is so small compared to what we would need for a U.S. faster payments system," he explains. "You would need hundreds of thousands of transactions per second."
Payments Potential
But blockchain technology has potential in other payments areas, such as cross-border money remittances, Knieff contends. "When you look at the cost basis for cross-border payments and remittances today, it's fairly high," he says. "Remittances, in particular, are a concern, because they are generally used by an underbanked population ... and the transaction cost for those remittances is very, very high. So there are a number of firms that are looking at leveraging the blockchain, whether it be bitcoin or another virtual currency, to transmit those funds at a virtually zero cost rate and take on some foreign exchange currency risk."
During this interview (see audio link below photo), Knieff also discusses:
Risks associated with cross-border blockchain payments;
Why other countries have pursued other routes for faster payments; and
Why privacy and identity management are becoming hotter topics.
At Aite, Knieff specializes in fraud detection, identity verification and authentication, anti-money laundering/Bank Secrecy Act compliance and investigations management. He has more than 15 years of product management and product marketing experience in know-your-customer/due-diligence management, transaction monitoring, sanctions, account-origination fraud, online fraud, ATM fraud and identity theft. Before joining Aite, Knieff worked with major financial services firms such as FIS and Actimize.
Additional Summit Insight:
Hear from more industry influencers, earn CPE credits, and network with leaders of technology at our global events. Learn more at our Fraud & Breach Prevention Events site.