Art Coviello: Divided We Fall
RSA Chairman on How to Mitigate Risks of Interdependence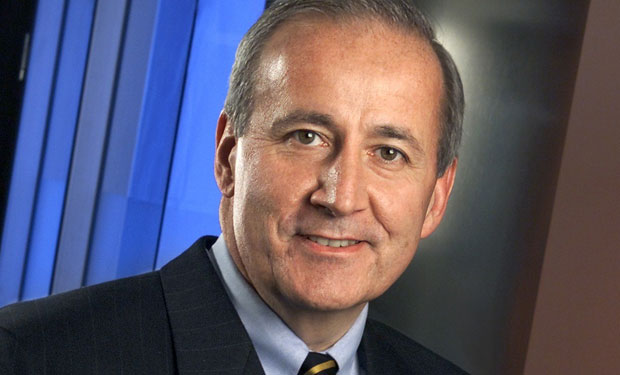 "United we stand; divided we fall." That's the message from Art Coviello to kick off the 2014 RSA Conference Asia Pacific & Japan in Singapore. What advice does the RSA chair offer to global security leaders?
In framing his keynote address, Coviello asks RSA Conference attendees to think back 100 years ago, to the 1914 assassination of Archduke Franz Ferdinand of Austria. Not only did this event spark the beginning of World War I, but it also exposed what Coviello describes as a "sinister interdependency."
"[This interdependency] was these alliances that had been created that allowed countries to create a balance of power," says Coviello, executive vice president of EMC Corp. and executive chairman of RSA. "But it was those very alliances and that more sinister interdependency that led us into a global war."
Today, he says, we face a parallel situation with our global dependence on the digital economy. "While the Archduke was assassinated by a Serbian extremist, what I worry about is maybe an extremist from another country using a cyberweapon to create the dynamic that allows for a kinetic cyber-attack that might create an impetus for countries to go to war."
This modern relationship puts new demands on nations, businesses and individuals to unite around causes such as breach preparation, criminal prosecution and information-sharing about threats, Coviello says.
"If we don't find a way to unite on these topics, then I think the consequences will be dire."
In an interview in advance of RSA Conference Asia Pacific & Japan in Singapore, Coviello discusses:
The evolution of APT and other sophisticated threats;
RSA's own growth since its high-profile breach;
How nations, businesses and individuals can do their parts to improve cybersecurity.
Coviello is responsible for RSA's strategy and overall operations as it delivers EMC's global vision of information-centric security. He was CEO of RSA Security Inc. prior to its acquisition by EMC in 2006. He joined the company in 1995 and has been a driving force in its rapid growth since. His expertise and influence have made him a recognized leader in the industry, and he plays key roles in national cyber-security initiatives and is a regular speaker at conferences and forums around the world. Coviello has more than 30 years of strategic, operating and financial management experience in high-technology companies. In addition, he serves on the board of directors at EnerNOC and AtHoc.
Additional Summit Insight:
Hear from more industry influencers, earn CPE credits, and network with leaders of technology at our global events. Learn more at our Fraud & Breach Prevention Events site.