Application Security , Cybercrime , Cybercrime as-a-service
Analysis: REvil's $50 Million Extortion Effort
Also: The 'Shift Left' Strategy; Securing Cryptocurrencies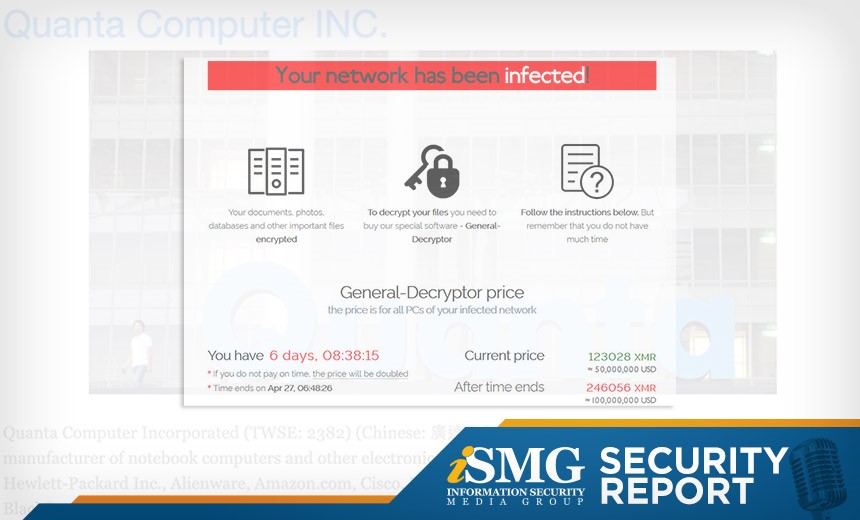 The latest edition of the ISMG Security Report features an analysis of ransomware gang REvil's threat to release stolen Apple device blueprints unless it receives a massive payoff.
In this report, you'll hear (click on player beneath image to listen):
ISMG's Mathew Schwartz describe how Apple supplier Quanta has been targeted by the REvil ransomware gang;
Dave DeWalt, former CEO of FireEye and McAfee, discuss the increasing importance of a "shift left" strategy;
Gideon Samid of BitMint explain an alternative approach to securing cryptocurrency through "quantum randomness."
The ISMG Security Report appears on this and other ISMG websites on Fridays. Don't miss the April 9 and April 16 editions, which respectively discuss how to handle a breach response and whether the FBI's Microsoft Exchange remediation action sets a precedent.
Theme music for the ISMG Security Report is by Ithaca Audio under a Creative Commons license.