Endpoint Security , Fraud Management & Cybercrime , Governance & Risk Management
Analysis: McAfee's Planned IPO
Also: Adopting a 'Zero Trust' Ethos; Smart Coffee Machine Security Flaws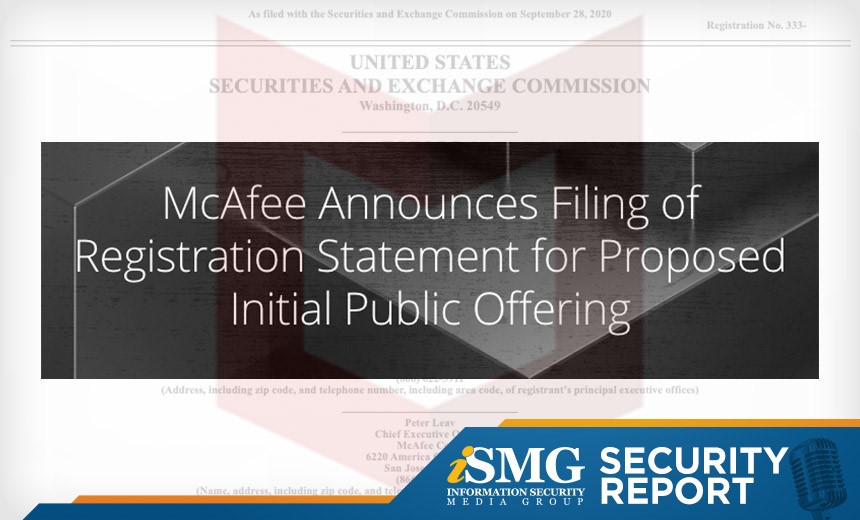 The latest edition of the ISMG Security Report analyzes cybersecurity firm McAfee's plans to again become a publicly traded company.
In this report, you'll hear (click on player beneath image to listen):
ISMG's Mathew Schwartz discuss McAfee's planned IPO and whether the cybersecurity market is heating up again;
Craig Rice, group director of cyber resilience at Aviva, a British multinational insurance firm, explain why "zero trust" is no longer just about architecture but also about ethos;
ISMG's Jeremy Kirk discuss how an internet-connected coffee machine is the latest IoT device with security problems.
The ISMG Security Report appears on this and other ISMG websites on Fridays. Don't miss the Sept. 18 and Sept. 25 editions, which respectively discuss whether a Chinese database exposure is a cause for concern and whether Darknet markets are here to stay.
Theme music for the ISMG Security Report is by Ithaca Audio under a Creative Commons license.