Breach Notification , Cryptocurrency Fraud , Cybercrime
Analysis: Fat Face's Awkward Breach Notification
Also: The Ethics of Buying Leaked Data; The Rise of Central Bank Digital Currencies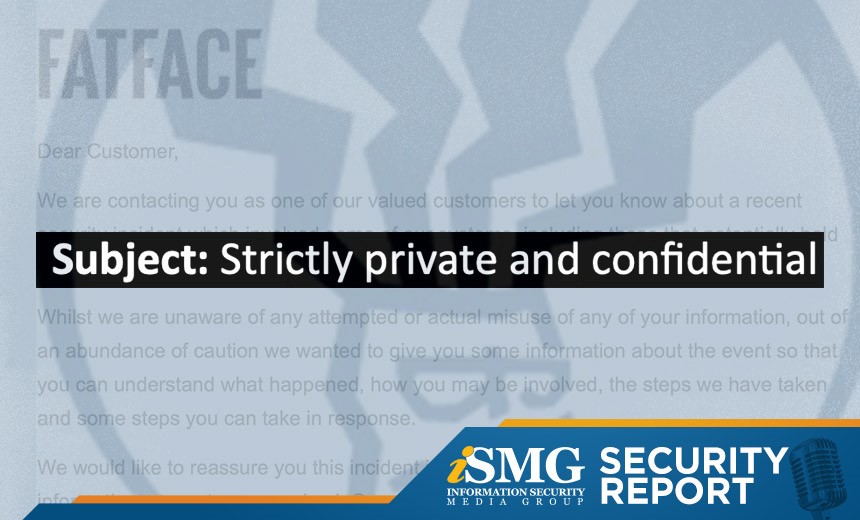 The latest edition of the ISMG Security Report features an analysis of retailer Fat Face's awkward "strictly private and confidential" data breach notification to affected customers and employees.
In this report, you'll hear (click on player beneath image to listen):
ISMG's Mathew Schwartz dissect Fat Face's breach notification;
ISMG's Jeremy Kirk address the legal and ethical implications of buying breached data;
Karen Tsu of Appdome discuss the rise of central bank digital currencies.
The ISMG Security Report appears on this and other ISMG websites on Fridays. Don't miss the March 19 and March 26 editions, which respectively discuss the Microsoft Exchange Server hacks and takeaways from ransomware gang interviews.
Theme music for the ISMG Security Report is by Ithaca Audio under a Creative Commons license.