Infographic: Are You a Breach Victim?
Recent Incidents Show No Sector Is Safe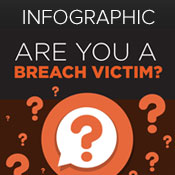 Has your personal information been compromised in a data breach this year? This infographic showcases incidents that have affected various sectors, from banking to restaurants, proving that no industry is safe from a cyber-attack.
See Also: Live Webinar | Education Cybersecurity Best Practices: Devices, Ransomware, Budgets and Resources
Over the past year, hundreds of millions of customers of banking institutions, retail chains and hospitals have had their details exposed through various cyber-attacks. Take a look at the breaches below to see if you've been affected.