Industry News: Trend Micro, HP Collaborate
Also: Latest from First Data, CynergisTek, eSentire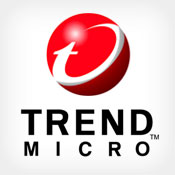 Trend Micro is collaborating with Hewlett-Packard to help enterprises combat advanced targeted threats and custom malware.
See Also: Threat Horizons Report
As a result of the joint effort, the HP TippingPoint Advanced Threat Appliance family of products now leverages the power of Trend Micro Deep Discovery to provide customers with a single, integrated solution for detection and enforcement. The combined solution identifies malware through static, dynamic and behavioral techniques to block and neutralize threats before critical business data is compromised.
For more information, visit Trend Micro.
First Data Partners with VeriFone
First Data and VeriFone are partnering to help U.S. merchants reduce exposure to large-scale consumer payment data breaches and expedite merchant acceptance of EMV-enabled credit and debit cards.
First Data will offer VeriFone's Secure Commerce Architecture solution to its U.S. merchant clients who use VeriFone equipment within an integrated point-of-sale system. SCA helps to solve the difficulties of EMV compliance by eliminating the flow of consumer payment data into the IPOS. Payment data will also now flow through First Data's TransArmor data protection solution, enabling encrypted delivery directly to First Data from the VeriFone payment terminal.
For more information, visit First Data.
CynergisTek Offers Mock HIPAA Audit Service
The consultancy CynergisTek is offering an "OCR Mock Audit" service designed to verify healthcare organizations' compliance with the HIPAA privacy, security and breach notification rules and test their readiness for a HIPAA compliance audit.
The mock audit is engineered to simulate the experience of a random audit conducted by the HHS Office of Civil Rights. CynergisTek's service helps healthcare organizations - both covered entities and business associates - identify areas for improvement, including gaps in documentation and staff education. The service offers organizations the opportunity to experience the same OCR process in real-time, learn the documentation request and review process, and understand the OCR audit protocol.
For more information, visit CynergisTek.
eSentire Releases Documentation Framework
eSentire announces the availability of its information security policy guidance and incident response documentation kit. The documents, available at no charge, provide a starting point for Registered Investment Advisers, allowing them to create an actionable framework for responding to and managing a more proactive cybersecurity defense posture.
eSentire's Infosec Framework Documentation Kit describes defenses, based on more than a decade of protecting businesses from a continuous evolution cybersecurity threats and threat vectors.
For more information, visit eSentire.