Industry News: SanDisk Unveils SSD
Roundup of News from Security Solutions Providers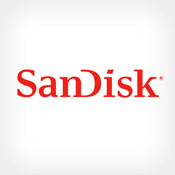 SanDisk Corp. announces the availability of a self-encrypting solid state drive, the SanDisk X300s SSD. Using TCG Opal 2.0 and Microsoft Encrypted Hard Drive based encryption, coupled with a new SSD administration dashboard for easier audit and compliance management, the new X300s SSD delivers data protection to help address data management and security challenges. The storage solution utilizes an AES 256-bit FIPS 197 certified hardware crypto engine to enable encryption without the performance penalty experienced by the use of software-based encryption.
See Also: Zero Trust Webinar: Research Insights Exploring the Actionable, Holistic & Integrative Approach to Security
Each X300s SSD comes equipped with Wave System's EMBASSY Security Center as part of the upcoming SanDisk SSD Dashboard software suite. Wave's ESC is a local client application that manages the X300s by determining who can access the encrypted data via user and password set-up.
For more information, visit SanDisk.
ZixCorp Launches Google Apps Solution
ZixCorp announces the launch of Google Apps Message Encryption. GAME, designed for the Google Apps infrastructure, provides secure e-mail when communicating outside Google's secure cloud.
GAME, commercially available for Google Apps customers through the Google sales team, incorporates Zix E-mail Encryption capabilities.
For more information, visit ZixCorp.
Dell Updates Systems Mgt. Appliance
Dell has introduced an updated version of its KACE K1000 Systems Management Appliance, which is designed to help customers secure their IT environments from the Internet of Things. Dell KACE K1000 version 6.0 enables organizations to provide greater visibility across the entire IT infrastructure, laying the foundation for improved endpoint security.
The latest release unifies IT asset discovery, inventory, management and reporting for all endpoint systems and devices through an integrated Web-based console.
For more information, visit Dell.
Lumeta Adds Bundled Services
Lumeta Corp. announces the addition of new bundled services, including Lumeta Kick Start and Lumeta Tune Up, designed to help organizations secure and manage complex network environments.
Lumeta Kick Start helps clients leverage the company's experts to make an IPsonar and/or ESI installation as effective as possible during the first 30 days. With this service, Lumeta assists with installation and deployment of solution components, sets up initial system configurations and analyzes results of initial scans.
The Lumeta Tune Up service provides existing clients with an analysis of their current deployments to verify that the products are configured for optimal performance. Consultants will assist with upgrades to the latest software, validate the system deployment for effectiveness, review scan configurations to align with business goals and provide guidance on best practices.
For more information, visit Lumeta.