Industry News: SafeNet Appoints CEO
Roundup of News from Security Solutions Providers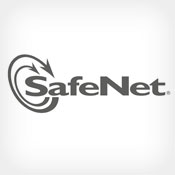 SafeNet, a data protection firm, has appointed Prakash Panjwani as its new president and CEO and a member of its board of directors. He replaces current President and CEO Dave Hansen.
See Also: Ransomware Demystified: What Security Analysts Need to Know
Panjwani, who has been with SafeNet for 12 years, has held several executive positions, most recently senior vice president and general anager of the data protection group.
Since joining the company, Panjwani has led major product strategy, infrastructure and operational shifts throughout the organization. These include the acquisition of 12 companies, the software division's transformation from a copyright protection offering into a software monetization platform and refocusing the company's data protection product portfolio.
For more information, visit SafeNet.
Trustwave, First Data Team Up
Trustwave and First Data are teaming up to help small businesses secure sensitive information.
Businesses that use First Data payment processing services will have access to a new solution delivered through Trustwave's cloud-based TrustKeeper platform. The core services will provide small businesses access to information security services designed to help protect them from malware and viruses, critical system changes, unauthorized devices, security misconfigurations and non-compliant payment card storage.
For more information, visit Trustwave.
Malwarebytes Introduces Anti-Exploit
Malwarebytes has launched Anti-Exploit, a new technology designed to protect companies and consumers from the growing threat of zero-day exploits.
The solution is designed to protect against vulnerabilities in mass-market applications such as browsers, Java, document readers and media players. It stops zero-day exploits by shielding at-risk applications and stopping them from executing malicious code without relying on whitelisting, blacklisting or sandboxing, the company says.
For more information, visit Malwarebytes.
FICO Launches Fraud Solution
FICO has partnered with 41st Parameter, a unit of Experian, to fight fraud on card-not-present transactions. FICO is integrating 41st Parameter's TrustInsight with the FICO Falcon Platform.
41st Parameter's TrustInsight solution provides a real-time analysis of a transaction that produces a TrustScore indicating whether the transaction should be approved. The TrustScore, integrated with the FICO Falcon Fraud Manager Platform, provides a link between data the merchant knows and data the issuer knows to enable issuers to utilize additional information that is not currently available in their fraud detection process.
For more information, visit FICO.