Industry News: Fortinet Expands Product Line
Roundup of News from Security Solutions Providers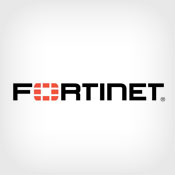 Fortinet has expanded its distributed-denial-of-service attack detection and mitigation product line with four new appliances for data center managers and system architects. The new FortiDDoS-400B, FortiDDoS-800B, FortiDDoS-1000B and FortiDDoS-2000B appliances are designed to detect and help protect against today's most sophisticated DDoS attacks. They feature a behavior-based DDoS attack mitigation engine.
See Also: New OnDemand | C-Suite Round-up: Connecting the Dots Between OT and Identity
The new behavior-based attack mitigation engine enables FortiDDoS to identify and mitigate threats based on patterns and intent rather than content, the company says. Because these appliances don't require signatures, they are able to better protect against zero-day attacks by dynamically monitoring trends.
For more information, visit Fortinet.
Lockheed Martin Acquires Industrial Defender
Lockheed Martin announces a definitive agreement to acquire Industrial Defender, a provider of cybersecurity solutions for control systems in the oil and gas, utility and chemical industries.
Industrial Defender's solutions, including Industrial Defender Automation Systems Manager, help protect and manage critical infrastructure by reducing cyber-risks, easing regulatory compliance and enhancing the efficiency of customers' control environments. The company's suite of integrated products and services is designed to help assure the availability, reliability and security of critical infrastructure, such as electric power grids, chemical facilities, and oil and gas pipelines.
For more information, visit Lockheed Martin.
Accuvant Gets New Owner
Blackstone announces that a fund it manages has acquired a majority stake in Accuvant Inc., which offers information security solutions and services. This investment leverages Blackstone's extensive technology experience and capabilities, and also broadens its presence in the information security sector.
Blackstone's private equity funds have also recently invested in Pactera Technology International Ltd, China's largest IT outsourcing company; and Kronos, a global provider of workforce management software and services.
Accuvant provides its enterprise customers with security software and hardware and offers implementation, consulting and post-intrusion detection and remediation services.
For more information, visit Blackstone Group.
Arbor Networks Provided Olympics Protection
Arbor Networks Inc. provided enhanced event-based threat mitigation support for the 2014 Sochi Winter Olympics' Web properties to Rostelecom, Russia's largest service provider.
Rostelecom was able to protect Olympic Web properties with DDoS defense in a single integrated solution that delivers mitigation from the data center to the cloud.
Arbor's Security Engineering & Response Team (ASERT) proactively monitored botnets and malware families via ATLAS, a scoped threat intelligence service. Additionally, Arbor's Technical Assistance Center and Arbor CloudSM Security Operations Center provided enhanced remote threat and technical support for Rostelecom.
For more information, visit Arbor Networks.