Industry News: First Data Works on EMV
Roundup of News from Security Solutions Providers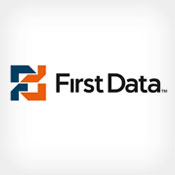 First Data's STAR Network will participate in MasterCard's common U.S. Debit EMV solution.
See Also: Forrester Wave™ IaaS Platform Native Security Report
The STAR Network is an electronic funds transfer network with more than 2 million retail and ATM locations. This agreement accelerates the ability for EMV functionality to be implemented across the U.S., First Data says. By working together, MasterCard and First Data will deliver enhanced choices in how debit card issuers identify and apply multiple network relationships to help ensure Regulation II compliance in a cost-effective way. Merchants and acquirers will continue to route transactions as they prefer, without host systems reprograming.
For more information, visit First Data.
CSC Introduces AppSEC on Demand
CSC introduces AppSEC on Demand, which enables organizations to test the security of software applications and build security into the software development lifecycle. The offering is hosted in a secure environment that meets both U.S. federal and commercial regulatory requirements.
CSC says AppSEC on Demand combines proven software, certified experts and rigorous processes to minimize risk for organizations by offering the capability to perform security testing on all applications for every release, from every source and on every platform. CSC conducts the tests on the application code, verifies the results and presents a detailed report of vulnerability findings to its clients, with recommendations on what can be fixed with procedural changes or code changes. Tests include static analysis of applications in non-run-time environments, dynamic assessments on live applications and security assessments on mobile applications.
For more information, visit CSC.
Fortinet Unveils Three ADCs
Fortinet unveils three new application delivery controllers for enterprise data centers and managed service providers. They are designed to provide scalability and availability for Internet-based applications that reside in one or more data centers.
The FortiADC-1500D, FortiADC-2000D and FortiADC-4000D represent an expansion of Fortinet's ADC lineup that provides high performance and strong security for application environments, while reducing overall total cost of ownership. These new units include up to 16 Gigabit Ethernet ports and up to eight 10-Gigabit SFP+ Ethernet ports at no extra cost.
The expansion doubles the size of Fortinet's hardware ADC appliance family to serve the application delivery needs of larger enterprises and managed service providers.
For more information, visit Fortinet.
Kroll and FleishmanHillard Form Alliance
Kroll and FleishmanHillard have formed a strategic alliance that combines their respective areas of expertise to deliver client services focused on cybersecurity and data breach risk mitigation. Kroll's role in the alliance will focus on enterprise network security and threat detection, while FleishmanHillard will provide strategic communications, crisis management and reputation recovery services.
The alliance was formed to meet the growing demand from companies of all sizes for advanced, cyber-related preparatory services, the companies say.
The alliance will work with companies on preparedness to ensure they are equipped with the right technologies and processes, as well as a customized communications plan, to enable them to respond rapidly and effectively should a breach occur.
For more information, visit Kroll.