Industry News: Deloitte Acquires Urgentis
Roundup of News from Security Solutions Providers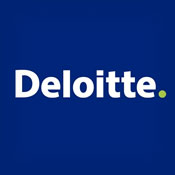 Deloitte has acquired Urgentis Digital Crisis Solutions Inc., which helps companies prepare for and respond to cybersecurity events. By combining a crisis management firm with its nationwide cybersecurity practice, Deloitte says it's enhancing its ability to help companies protect their information assets from increasingly sophisticated cybersecurity risks.
See Also: LIVE Webinar | Stop, Drop (a Table) & Roll: An SQL Highlight Discussion
Urgentis specializes in investigating and responding to cybersecurity events, such as virus attacks or network intrusions, using sophisticated data analytics and investigative techniques. It also provides services to help companies strengthen their information security and better safeguard their data. With the addition of the Urgentis team.
For more information, visit Deloitte.
DataMotion Partners with Dell
DataMotion has entered a partnership with Dell to enable users of Dell's SonicWALL firewall to encrypt and secure sensitive e-mails and attachments. This partnership will help organizations, especially those in regulated industries such as healthcare, financial services and government, to comply with privacy standards for secure e-mail and data transfer.
The partnership will provide Dell SonicWALL users with encryption capabilities for all e-mails and file attachments with a mouse-click from their Outlook client. The combined DataMotion-Dell SonicWALL solution also will help prevent confidential data leaks and regulatory violations through advanced compliance scanning, management and encryption to assure the secure exchange of e-mail containing sensitive customer data.
For more information, visit DataMotion.
Entrust Launches Cloud Service
Entrust announces the launch of IdentityGuard Cloud Services. The cloud-based service consolidates the management of digital identities, SSL certificates and credentials via a single solution platform.
Entrust says IdentityGuard Cloud Services enables versatility as the security and identity requirements of an organization evolve over time, without affecting existing infrastructure investments.
The service offers five distinct components: Entrust IdentityGuard Cloud Services SSL, Entrust IdentityGuard Cloud Services Discovery, Entrust IdentityGuard Cloud Services Smart Credentials, Entrust IdentityGuard Cloud Services PKI and Entrust IdentityGuard Cloud Services Device Certificates.
For more information, visit Entrust.
MazeBolt Partners with Activereach
MazeBolt will distribute Activereach's DDoS Simulation Module in the UK and Ireland.
With the significant increase in the number of DDoS attacks, there's a stronger need for testing and verifying mitigation systems. MazeBolt initiated the partnership with Activereach because it offers this assessment capability.
For more information, visit MazeBolt.