IBM: New iOS Mobile Security Software
Overview of News Releases from RSA Conference 2013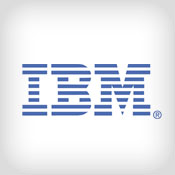 Here's an overview of the latest news releases issued in advance of RSA Conference 2013:
See Also: OnDemand | Understanding Human Behavior: Tackling Retail's ATO & Fraud Prevention Challenge
IBM announced security software that helps organizations proactively reduce the security risk to iOS enterprise applications. Now, clients can build security into the initial design of mobile applications so that vulnerabilities can be detected early in the development process, before being deployed to customers or employees. This announcement further expands IBM's MobileFirst initiative, and expands IBM's strategy to provide organizations with a mobile platform that spans application development, integration, security and management.
Lockheed Martin and Fixmo, Inc. have integrated technologies to provide a new level of secure authentication for consumer grade mobile devices with unparalleled ease of use by joining forces with Fixmo's SafeZone and Lockheed Martin's Mandrake SG technology. This new 'Secure Gesture' capability will be featured in demonstrations at the RSA conference in San Francisco Feb. 25 - March 1 at booths 0135 and 341.
Science Applications International Corporation (SAIC) introduces DigitalEdge, a versatile big data software platform capable of real-time, high-volume data ingestion and processing from a variety of complex data sources - helping organizations streamline business operations and enabling decisive action.
Wave Systems Corp., the Trusted Computing Company, is delivering enterprise-grade management and security on the newest generation of tablets running Microsoft's Windows 8 operating system. Wave's security solutions are designed to augment the existing management infrastructure enterprises own today to deliver modern mobility that's simple to use, always connected and always secure.
To view these and other news releases, please visit our RSA Conference 2013 Press page.
Additional Summit Insight:
Hear from more industry influencers, earn CPE credits, and network with leaders of technology at our global events. Learn more at our Fraud & Breach Prevention Events site.