Standards, Regulations & Compliance
House Passes Bill to Tighten DHS Insider Threat Defenses
Measure Calls for DHS to Develop Plan to Safeguard Critical Assets from Rogue Personnel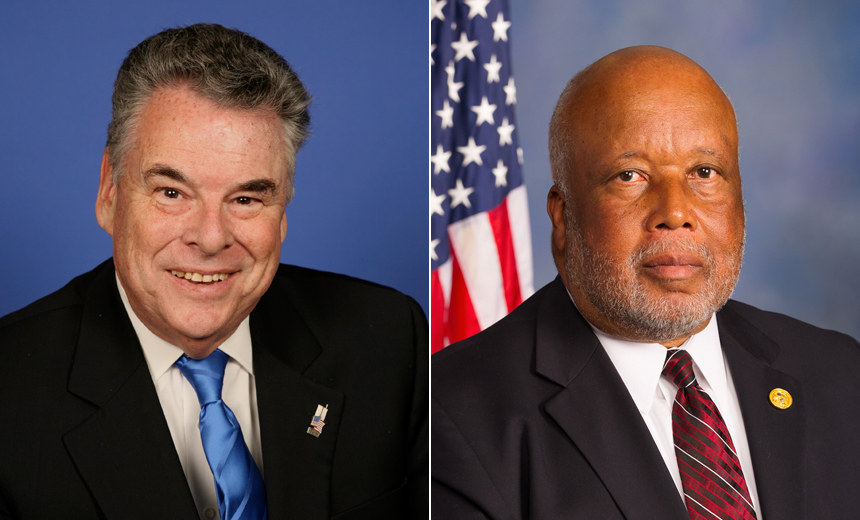 Legislation to tighten insider threat defenses at the U.S. Department of Homeland Security has passed the House of Representatives on a voice vote.
See Also: 57 Tips to Secure Your Organization
The Department of Homeland Security Insider Threat and Mitigation Act of 2017, or HR 666, approved Jan. 31, would establish an insider threat program within the department to:
Provide training and education for DHS personnel on how to identify, prevent, mitigate and respond to insider threat risks to the department's critical assets;
Furnish investigative support regarding potential insider threats that may pose a risk to the DHS's critical assets; and
Conduct risk mitigation activities for insider threats.
A similar bill passed the House in November 2015 but never came up for a vote in the Senate. The new bill was sent to the Senate for consideration.
Snowden, Manning Influence
Noting that the names of former National Security Agency analyst Edward Snowden and Army intelligence staffer Chelsea Manning, both of whom leaked classified information, are synonymous with the term "insider threat," bill sponsor Rep. Peter King, R-N.Y., said it's vital Congress ensure federal agencies have the tools to detect and disrupt future insider threats before damage is done.
"The very nature of modern communication systems, as well as DHS's important information-sharing role with state and local partners, adds complexity to the challenge and requires thoughtful programs to educate employees and enhance DHS-wide detection capabilities," said King, who chairs the Homeland Security Subcommittee on Counterterrorism and Intelligence and serves on the House Permanent Select Committee on Intelligence.
The legislation would establish a steering committee within DHS to head the insider threat mitigation effort. The undersecretary for intelligence and analysis would serve as its chair and the DHS chief security officer as vice chair. Within one year of the bill's enactment, the steering committee would issue a holistic strategy and institute a plan to safeguard critical DHS assets against insider threats. In addition, the steering committee would develop a timeline for deploying workplace monitoring technologies.
Protecting Workers
The ranking member of the House Homeland Security Committee, Rep. Bennie Thompson, D-Miss., supported the bill but raised concerns about implementing workplace monitoring technologies.
"Federal agencies, with the understandable urge to protect their IT systems and facilities, are racing to acquire the capability before knowing whether such costly systems are even effective," Thompson said. "Prior to establishing any such program, under which certain DHS employees would be subjected to ongoing automated credit, criminal and social media monitoring, the department [should inform] Congress about not only the potential costs and benefits of such a program but what protections would be in place for workers subject to such a program."
The legislation also calls for the new steering committee to develop, collect and report metrics on the effectiveness of DHS's insider threat mitigation efforts, with the department reporting on the status of the initiative to Congress beginning two years after the bill's passage and then every two years for the following four years.
DHS has more than 115,000 employees with access to classified information, plus many more with access to law enforcement sensitive data. "Unauthorized disclosures of classified information, whether deliberate or unwitting, represent a significant threat to national security," King said.
House Approves Another InfoSec Bill
In other cybersecurity-related action, the House, also on a voice vote, approved and sent to the Senate the Cyber Preparedness Act of 2017, or HR 584, which would streamline the nation's cybersecurity procedures to improve cyberthreat information sharing and coordination among federal, state and local authorities.
The bill would enhance preparedness and response capabilities for cyberattacks by allowing representatives from state and urban fusion centers to operate jointly out of the Department of Homeland Security's National Cybersecurity and Communications Integration Center to improve information sharing. The bill also would clarify that homeland security grants could be used to fund state and local cybersecurity initiatives.
The bill's sponsor, Rep. Dan Donovan, R-N.Y., said the bill also would "combat the overclassification of cyber risk information so that it can be shared more broadly with stakeholders who have a need to know."
Because of hacks related to last fall's presidential election, lawmakers added a provision to HR 584 that would direct DHS to share cyber threat information regarding election equipment with state and local governments. "Last fall, the range of cyber threats we faced came into focus when a foreign government attempted to interfere and undermine the integrity of our presidential election by hacking into the campaign and political party databases," said Rep. Donald Payne Jr., D-N.J., a co-sponsor of the bill.