HHS Funds EHR Security Study
LMI to Test Electronic Health Records Security Options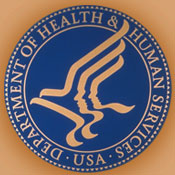 The Department of Health and Human Services has hired a consulting firm to investigate ways to make it easier to improve the security of electronic health records.

The HHS Office of the National Coordinator for Health Information Technology awarded a $1.12 million contract to McLean, Va.-based LMI for a 13-month pilot project that's aimed at "reducing the burden of security on end-users of health IT so that it doesn't stand in the way of EHR adoption," said LMI spokesman Matt Daigle.

In what amounts to a proof of concept, LMI will conduct tests, using commercial EHR applications, to identify practical endpoint security approaches, Daigle said. LMI hopes to receive funding for further study in a second phase of what's anticipated to be a two-year effort.

The federal economic stimulus package is funding the initial phase of the project. The HITECH Act portion of the stimulus is funding an electronic health record incentive program for hospitals and physicians.