Cloud Security , Next-Generation Technologies & Secure Development , Video
Healthcare in the Cloud: Managing Risks
VMware's Hudson on the Risks of Not Moving to the Cloud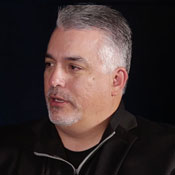 What is the state of healthcare's migration to cloud services, and what are the risks of being left behind?
The cloud benefits are well known and discussed, but some healthcare entities remain hesitant to make the move, says William Hudson, VMware's chief healthcare strategist. Why the resistance? "I think there's a lot of trepidation about whether the cloud is secure," Hudson says. "There's a feeling that 'If I move my stuff to the cloud, then I'm completely putting myself at risk.' But they're probably at greater risk today leaving things on premises than they'd potentially be moving to a good hybrid cloud solution."
See Also: Live Webinar | A Buyers' Guide: What to Consider When Assessing a CASB
When faced with cloud objections, Hudson urges organizations to manage cloud services just as they do their on-premises services - with the same practices and policies. "Creating [separate] practices and policies actually creates greater organizational risk," he says. "They need to manage [cloud] with the same set of tools, the same set of processes."
Hudson discussed the topic in a session titled "How to Stop Worrying and Love the Cloud; Leveraging Cloud Services While Maintaining Security and Compliance" at Information Security Media Group's recent Healthcare Information Security Summit in Boston.
In a video interview at the event, Hudson discusses:
Healthcare's ongoing shift to cloud services;
The benefits of hybrid cloud solutions;
The risks of not moving to cloud.
Hudson joined VMware in December 2012. In his role as chief healthcare strategist, he is responsible for working with clients to help them achieve their strategic outcomes. Previously, led the Kettering Health Network technology team, where he served as CTO. He has more than 24 years of information systems experience, of which more than 17 years have been focused in the healthcare industry. Prior to KHN, he led the CTG Healthcare Solutions Advanced Technology Practice for five years, worked as a healthcare strategist with HealthLink, and also spent time at Cerner, where he led the global technology practice.