COVID-19 , Cyberwarfare / Nation-State Attacks , Fraud Management & Cybercrime
GOP Proposal: $53 Million for COVID-19 Research Security
Funding Would Give CISA More Tools to Thwart Cyberespionage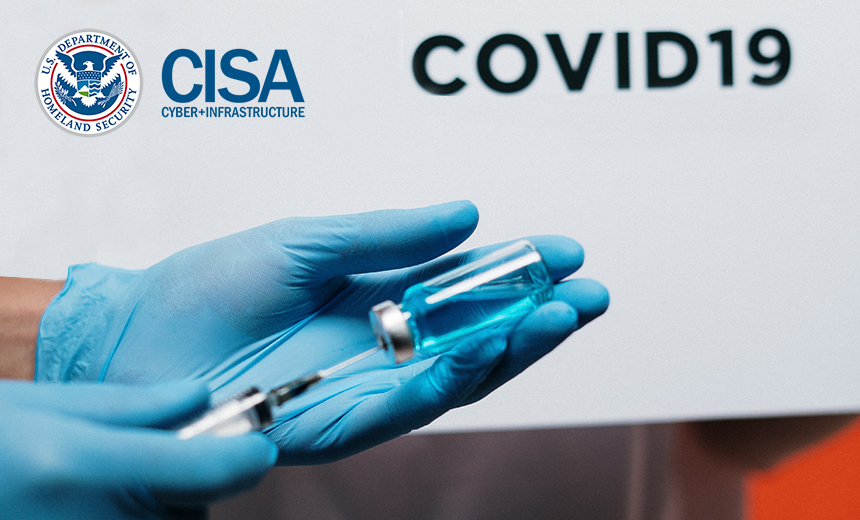 As part of their latest COVID-19 economic relief legislation unveiled this week, Senate Republicans are proposing to allocate about $53 million to the U.S. Cybersecurity and Infrastructure Security Agency to help combat hackers targeting virus vaccine research.
See Also: JavaScript and Blockchain: Technologies You Can't Ignore
The funding request is a significant jump from the $9.1 million granted to CISA under the $2.2 trillion CARES Act - the original economic stimulus package signed by President Donald Trump in March, according to The Hill.
"The proposal provides funding to remediate vulnerabilities and enhance federal network security as a result of increased attacks targeting federal networks of agencies involved in coronavirus vaccine development," according to a Republican spending summary.
CISA Director Christopher Krebs noted in a statement this week that the nation's critical infrastructure – including research facilities working on COVID-19 vaccine projects - remains susceptible to cyberthreats.
"The hardware, software and services that underpin our connected infrastructure have absolutely been tested and stressed in this telework-heavy environment," Krebs said. "At the same time, certain organizations and sectors of our economy have become more attractive targets for adversaries."
Meanwhile, Senate Democrats are pressing for including data privacy provisions in any economic stimulus package (see: Privacy Provisions Pushed for COVID-19 Relief Bill).
COVID-19 Threats
The proposed spending for better cybersecurity for vaccine research comes in the wake of increasing threats from nation-state hackers who have targeted organizations engaged in COVID-19 vaccine research.
Earlier this month, the Department of Justice charged two Chinese citizens with illicitly breaking into the computer systems of hundreds of U.S. organizations to steal intellectual property. The alleged hackers are charged with activities that included searching for vulnerabilities to gain access to information on COVID-19 vaccine research (see: DOJ: Chinese Hackers Targeted COVID-19 Vaccine Research).
The FBI has warned that hackers are targeting U.S. medical research facilities and healthcare organizations that are working toward developing coronavirus vaccines (see: FBI: Hackers Targeting US COVID-19 Research Facilities).
In May, CISA and Britain's National Cyber Security Center issued a joint warning about increasing cyberthreats related to COVID-19.