Card Not Present Fraud , Fraud Management & Cybercrime
Free Defense for Alleged $18M Hacker?
Prosecutors Say Russian Has Resources to Pay Attorneys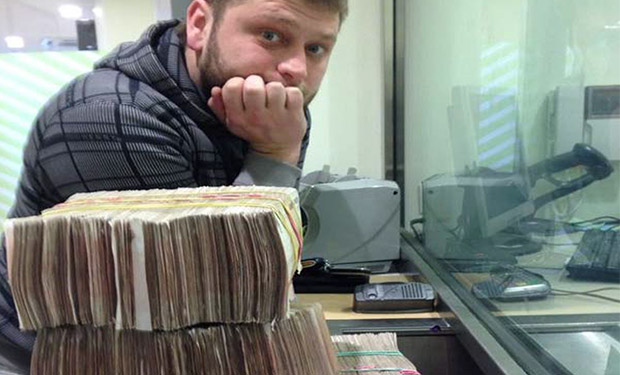 Does an alleged Russian hacker - accused of helping to run and profit from a nearly $18 million fraud campaign - deserve a free defense by U.S. public defenders?
See Also: Better Defense Against Identity Theft and Application Fraud
U.S. prosecutors are asking a judge to rescind his decision to provide a free defense to a Russian citizen, Roman Valerevich Seleznev, 30, who faces 40 charges relating to the alleged theft and sale of at least 2 million credit card numbers (see Alleged Russian Hacker Faces 40 Charges). "The government's investigation has revealed defendant has substantial assets that raise questions regarding his eligibility for public-funded counsel," the prosecutors say in recently filed court documents.
Legal experts say prosecutors and defense attorneys regularly battle over whether defendants should be appointed free counsel. But the question can become quite difficult for anyone who's been accused of a cybercrime-related offense. That's because prosecutors can challenge any attempt to use money that they suspect has been "tainted" by crime to pay legal fees, criminal defense attorney A. Jeff Ifrah, who's also co-author of Federal Sentencing for Business Crimes, tells Information Security Media Group.
"So if you've got a computer hacker who's made all of his money by ripping into people's bank accounts, and so he's got a bank account and it's 100 percent made up of stolen funds from other people's bank accounts, the government may not allow that money to be used to pay an attorney because of concerns that that is money laundering," Ifrah says.
Alleged $17.8 Million Fraud Campaign
Seleznev was indicted in March 2011 and arrested while vacationing in the Maldives - an island nation in the Indian Ocean - by the Secret Service on July 5, 2014 (see Alleged Point-of-Sale Hacker Arrested). He has been charged in a 40-count superseding indictment with being part of a gang that from 2010 to 2013 earned $17.8 million or more by laundering stolen payment card data by selling it via "dump" sites, including a "2pac.cc" dumps site that he allegedly ran. The indictment also accuses Seleznev of using the nickname "Track2," which is an apparent reference to the magnetic stripe on payment cards.
Seleznev pleaded not guilty to all of the charges filed against him, and his trial is set to begin Nov. 3. If convicted on all charges, he faces decades in prison.
Criminal defense attorney A. Jeff Ifrah discusses alleged hacker Roman Seleznev's decision to claim he's indigent.
The defendant had been represented by multiple law firms following his arrest, but in January, he fired his attorneys and submitted a financial affidavit saying he qualified for public defense, the Associated Press reports. That request was approved by the court, and Seleznev was assigned two public defenders.
But at a March 20 hearing, Assistant U.S. Attorney Norm Barbosa told U.S. District Judge Richard Jones that the government has uncovered substantial evidence that Seleznev can afford an attorney, the Seattle Times reports. Barbosa filed a related motion, noting that the U.S. government's investigation into Seleznev found that he has substantial assets, and thus should be required to reimburse the Seattle Federal Public Defender's Office for the two lawyers that the office has appointed to defend him, but that those attorneys should be allowed to continue to represent him.
In a related motion filed on March 20, federal prosecutors submitted photographs of Seleznev posing with stacks of 5,000-ruble notes - each bill worth about $85 - as well as luxury cars. They say the photos were retrieved from an iPhone and laptop that were seized from him, upon his arrest by the U.S. Secret Service. According to the motion, investigators found evidence on Saleznev's devices that he had been maintaining an extravagant lifestyle, including owning high-end automobiles, having a penchant for flying to exotic locales and staying in fancy hotels, as well as owning multiple properties, including two apartments in the Indonesian island and province Bali, for which he paid $790,000.
Barbosa said that for the two weeks prior to his arrest, Seleznev had been staying in a hotel room that cost $1,470 per night, AP reports. "It was just so in-your-face that we had to at least make the point that the public should not bear this expense," he said.
Liberty Reserve Ties
The case against Seleznev is based, in part, on evidence seized by the Justice Department when it shuttered Liberty Reserve, the Costa Rica-based digital currency and payments service, in 2013. "Among the Liberty Reserve accounts maintained by defendant were two accounts that received over $17.8 million U.S. dollars in payments for the sales of stolen credit card data," according to court documents.
Following Seleznev's arrest and forced extradition to the United States, his father, Russian legislator Valery Seleznev, told Russian news outlets that his son had been kidnapped by the United States, and claimed that his son knew nothing about computers. Russia's foreign ministry also protested the arrest, calling it an "unfriendly step" in U.S.-Russian relations and slamming the Maldives - with which it maintains a criminal-assistance treaty - for allowing one of its citizens to be extradited without due process. "This is not the first time the U.S. side, ignoring a bilateral treaty ... on mutual assistance in criminal matters, has gone ahead with what amounts to the kidnapping of a Russian citizen," it said.