Encryption & Key Management , Governance & Risk Management , Next-Generation Technologies & Secure Development
'Freak' Flaw Also Affects Windows
Microsoft Sounds SSL/TLS Alert, Joining Apple, Google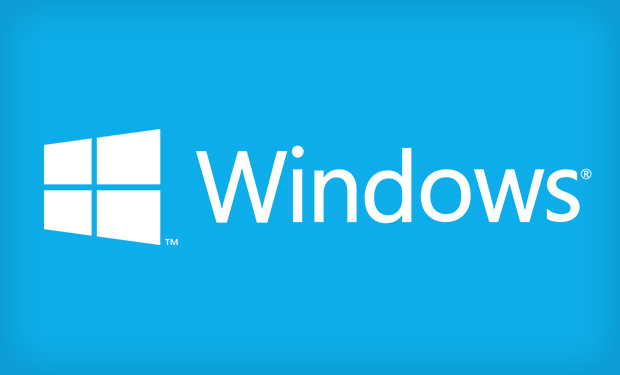 Microsoft is warning that all Windows operating systems are at risk from the vulnerability known as Freak, for "Factoring RSA-EXPORT Keys." The flaw exists in SSL, which is used to secure online communications, and could be abused by an attacker to force crypto suites to downgrade from using a "strong" RSA cipher to a weaker, "export-grade" RSA cipher.
See Also: Fireside Chat | Zero Tolerance: Controlling The Landscape Where You'll Meet Your Adversaries
A new Microsoft security advisory (KB3046015) warns that Secure Channel, or Schannel, which encrypts traffic and transactions on most Windows platforms, is at risk from the Freak flaw.
"Microsoft is aware of a security feature bypass vulnerability in Secure Channel that affects all supported releases of Microsoft Windows," the alert says. "Our investigation has verified that the vulnerability could allow an attacker to force the downgrading of the cipher suites used in an SSL/TLS connection on a Windows client system."
As yet, there's no patch available for vulnerable Windows systems, although information security experts say they expect Microsoft to release related fixes quickly. In the interim, Microsoft has detailed a temporary workaround that can be used for most Windows systems. "You can disable the RSA key exchange ciphers in Windows Vista and later systems by modifying the SSL Cipher Suite order in the Group Policy Object Editor," it says. But it warns: "Windows will fail to connect to systems that do not support any of the ciphers listed in the workaround."
To date, however, there's no fix or workaround available for Windows Server 2003. "The cipher management architecture on Windows Server 2003 does not allow for the enabling or disabling of individual ciphers," Microsoft says.
Risks to Apple, Android, Cloud
After quietly warning security vendors, government agencies and other organizations in recent weeks, security researchers first sounded a public alert about the Freak vulnerability on March 3. They've warned that the vulnerability exists in versions of OpenSSL prior to 1.0.1k, all Android devices that ship with the standard browser, as well as in Apple SSL/TLS clients, which are used by both Mac OS X clients and iOS mobile devices, among other operating systems. The vulnerability has been designated as CVE-2015-0204.
The Freak flaw could be exploited to downgrade a browser or other client's Internet connection from a relatively secure cipher, to an outdated - and weak - "export cipher," which attackers could then crack, allowing them to intercept communications or inject attack code into browsers. "What Freak allows you to do is, if you can break the RSA export-strength key, then you can provide a 'valid' certificate for a man-in-the-middle attack," says Gavin Millard, technical director for Europe, the Middle East, and Africa at Tenable Network Security. Tenable, which sells the widely used Nessus vulnerability scanner, has released a Nessus plug-in that will scan for Windows clients and servers that are vulnerable to Freak.
Gavin Millard, a technical director at Tenable Network Security, on the risk posed by the Freak flaw
No Attacks Seen
But to date, there have been no signs that the Freak flaw has ever been exploited in the wild - against Windows servers and systems, or any other device. "The reality is, it's still really difficult to do - to break a key, it would still take a few hours or $100 of Amazon EC2 time," Millard says, referring to Amazon's Elastic Compute Cloud, which offers on-demand processing power. "There are so many other ways to break into a site. Hackers are smart; they don't use a sledgehammer to crack a walnut."
Still, related vulnerabilities remain widespread. The Freak Attack website, which is run by researchers at the University of Michigan, has been tracking the extent of the Freak vulnerability. The site reports that as of March 6, 9.5 percent of the websites on the Alexa index of the 1 million most popular top-level domains remained vulnerable to Freak, although that was a decrease from 12.2 percent of all such sites when the Freak vulnerability was first publicized on March 3. But 37 percent of all HTTPS servers with browser-trusted certificates remained vulnerable to Freak, as did 26 percent of all HTTPS servers, and neither of those statistics had declined since Freak was first publicized, the researchers say.
As of March 6, the Freak Attack website reported that the following client software remained vulnerable to the Freak flaw:
Internet Explorer
Chrome on Mac OS (patch available now)
Chrome on Android
Safari on Mac OS (patch due week of March 9)
Safari on iOS (patch due week of March 9)
Stock Android Browser
BlackBerry Browser
Opera on Mac OS
Opera on Linux
Cloud security firm Skyhigh Networks reported that as of March 4, 766 cloud providers also remained unpatched against the vulnerability, thus leaving their users at risk. "These services include some of the leading backup, HR, security, collaboration, CRM, ERP, cloud storage, and backup services," Sekhar Sarukkai, vice president of engineering at Skyhigh, says in a March 5 blog post. Across the company's 350 customers, meanwhile, he reports that 99 percent use at least one cloud provider that's vulnerable to the Freak flaw, while the average company uses 122 vulnerable services.
Don't Freak: How to Mitigate
The Freak Attack site says that to mitigate the vulnerability, anyone running a server "should immediately disable support for TLS export cipher suites," and that anyone who uses a browser should ensure that they have the latest version installed, and keep checking for new upgrades, since all major browsers should soon see a fix.
Finally, Freak Attack recommends that all systems administrators and developers ensure that their TLS libraries are fully updated. "Both OpenSSL and Microsoft Schannel are known to be vulnerable," it says. "Note that these libraries are used internally by many other programs." The site offers a number of tools that can be used to test for related flaws.
This is not the first time that the Microsoft Schannel has been at risk from a newly discovered vulnerability. In particular, a zero-day vulnerability in Schannel was discovered in November 2014 (see Microsoft Patches Schannel Vulnerability). Before that, Schannel was at risk from the so-called POODLE flaw - first publicly revealed Oct. 14 - in SSL, and which was later found in TLS. The flaw could be exploited to intercept and read encrypted Internet communications, steal session cookies and impersonate users.