Feds Charge Man with Hacking DoE System
Indictment: Suspect Also Breached U. of Mass., Corporate IT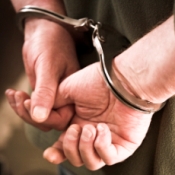 Federal authorities have charged a suburban Philadelphia man with hacking into computer networks operated by the U.S. Energy Department and other institutions.
See Also: Zero Trust Webinar: Research Insights Exploring the Actionable, Holistic & Integrative Approach to Security
Authorities on June 14 arrested Andrew James Miller of Devon, Pa., charging the 23 year old with one count each of conspiracy and of access device fraud and two counts of computer fraud, according to a statement issued by the Justice Department's Criminal Division.
Besides the breach to the Energy Department system, Miller and others remotely hacked into computer networks belonging to telecommunications provider RNK Telecommunications, advertising agency Crispin Porter and Bogusky, the University of Massachusetts and other institutions and companies, according to an indictment handed up by a federal grand jury.
When Miller hacked into the computers, the indictment says, he obtained other users' access credentials to the compromised computers. Miller and his co-conspirators - who were not identified by authorities - sold access to these computer networks as well as other access credentials.
Miller faces up to five years in prison for the conspiracy count and one of the computer fraud counts, and up to 10 years in prison on one of the computer fraud counts and the access device fraud count, to be followed by three years of supervised release, a $250,000 fine and restitution, if convicted.