Business Continuity Management / Disaster Recovery , Critical Infrastructure Security , Finance & Banking
Federal Reserve's Money Transfer Services Suffer Outage
Operational Error Blamed for Nationwide System Crash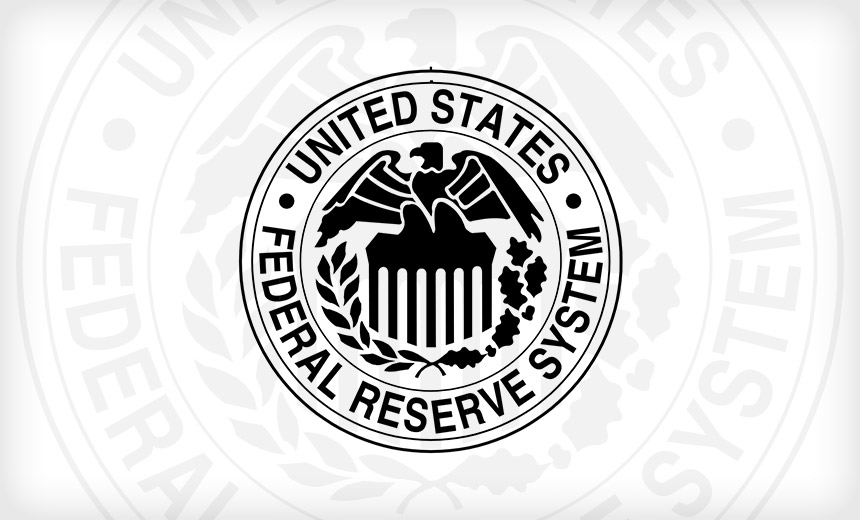 The Federal Reserve's online money transfer system, including Fedwire Funds and FedCash, suffered an outage for more than three hours Wednesday afternoon, with the Fed citing technical issues as the cause and not a cyber incident.
See Also: Live Webinar | Generative AI: Myths, Realities and Practical Use Cases
The bank began restoring services by late afternoon, but at its height, the outage affected the Federal Reserve's Account Services, Central Bank, Check 21, Check Adjustments, FedACH, FedCash, FedLine Advantage, FedLine Command, FedLine Direct, FedLine Web, Fedwire Funds, Fedwire Securities and National Settlement Services. These services are used by a wide variety of banks, mortgage houses and other lenders.
The Federal Reserve issued a series of alerts throughout the afternoon. The first, posted at 12:43 p.m. ET, said it was investigating a possible issue or disruption in the services.
At 2:14 p.m., the country's central bank gave a more detailed description of when the outage began and also noted its technical teams had discovered the cause of the problem. It also acknowledged that payment deadlines were affected and the agency would communicate remediation efforts to its customers when available.
"Beginning around 11:15 a.m. ET, Federal Reserve Bank staff became aware of a disruption for all services. Our technical teams have determined that the cause is a Federal Reserve operational error," Fedwire reported on its website.
The issue affecting some Central Bank applications was resolved by 2:17 p.m., and the Federal Reserve told users they could resume normal access to these services, although others remained offline. About 15 minutes later, an update noted that access to FedCash Services through the FedLine Web solution was also restored.
"We are in process of restarting the Fedwire Services and National Settlement Service and expect to resume normal processing this afternoon. We plan to extend the cutoff times for the Fedwire Securities Service and may also extend the cutoff times for the National Settlement Service and Fedwire Funds Service," the Federal Reserve posted at 2:36 p.m.
Full service was resumed for all services 10 minutes later, and the Federal Reserve said it had taken additional steps to ensure the system remained operational.
"The Federal Reserve Banks have taken steps to help ensure the resilience of the Fedwire and NSS applications, including recovery to the point of failure," it said.
What Went Down?
The Federal Reserve's FedWire Funds Service going offline may have caused the most issues. The central bank describes Fedwire as the "premier" electronic funds transfer service that banks, businesses and government agencies use for same-day transactions.
"Fedwire participants can use this service to send or receive payments for their accounts or on behalf of corporate or individual clients, to settle commercial payments, to settle positions with other financial institutions or clearing arrangements, to submit federal tax payments, or to buy and sell federal funds," the Federal Reserve says.