Fraud Management & Cybercrime , Fraud Risk Management
Federal CISO Criticized for Investigating Voter Fraud
Camilo Sandoval on Leave While Working on Fraud Probe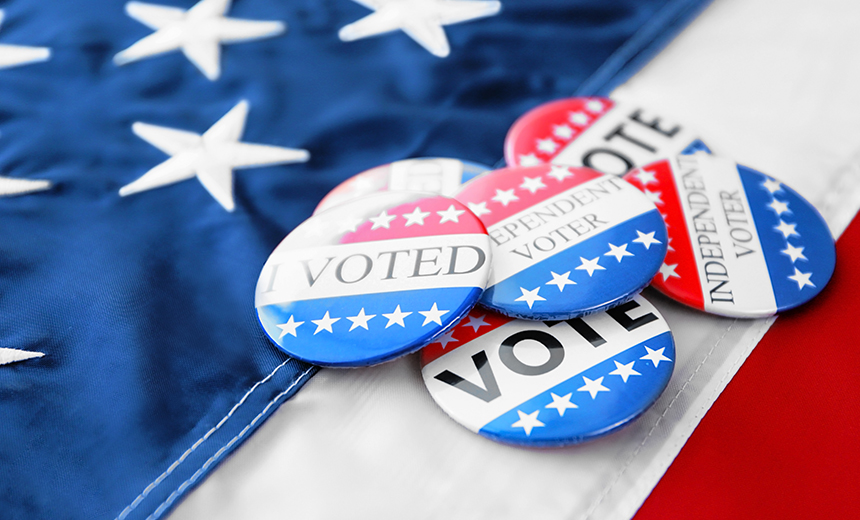 Federal CISO Camilo Sandoval's decision to take a leave of absence after two weeks on the job to help investigate claims made by President Donald Trump of wide-scale voting fraud during the recent election is drawing criticism.
See Also: Live Webinar | Cyber Resilience: Recovering from a Ransomware Attack
Democratic Sen. Mark Warner of Virginia is among those expressing concern that Sandoval has taken on this task.
"To hear that the federal CISO - who has, heretofore, demonstrated no interest, nor expertise, in election security - is moonlighting for a right-wing group working to undermine the results of the election by trying to validate the president's baseless claims is enormously concerning," Warner says. "By every indication - including representations by both Republican state and local officials and [Department of Homeland Security] - this election was conducted securely."
Sandoval told The Washington Post he was taking a break from his federal position to work at the Voter Integrity Project, a group that is analyzing ballot data and attempting to substantiate the president's claims of election fraud.
The Voter Integrity Fund is led by Matt Braynard, who is the former director of data and strategy for the president's reelection campaign.
Sandoval: 'No Conflict of Interest'
In the interview with the Post, Sandoval says that because he is working on his own time he does not believe there is a conflict of interest.
Sandoval quietly took over the role as federal CISO in early November after the previous CISO, Grant Schneider, resigned in August.
Previously, Sandoval worked for the 2016 Trump campaign as the director of "data team and voter contact operations," and he served as a member of the president's transition team. He then held positions as a senior adviser to the U.S. Office of Budget Management and was CIO at the Department of Veterans Affairs.
The federal CISO position comes under the auspices of the Office of Management and Budget.
The White House, the Office of Budget and Management and Senate Majority Leader Mitch McConnell, R-Ky., did not immediately respond to Information Security Media Group's request for comment.
CISA Says 2020 Election 'Secure'
The U.S. Cybersecurity and Infrastructure Security Agency and the Election Infrastructure Government Coordinating Council issued a joint statement on Nov. 12 saying the recent election "was the most secure in American history."
"While we know there are many unfounded claims and opportunities for misinformation about the process of our elections, we can assure you we have the utmost confidence in the security and integrity of our elections, and you should too," according to the statement. "When you have questions, turn to elections officials as trusted voices as they administer elections."
President Donald Trump, in statements and on Twitter, has said there was wide-scale voting fraud and has pressed legal cases in several states.
Turnover of DHS staff
Meanwhile, two senior officials at the Department of Homeland Security were forced to resign, and CISA's director, Christopher Krebs, expects to be fired, according to news reports (see: Senior DHS Officials, One in Cybersecurity, Resign).
Valerie Boyd, assistant secretary for international affairs at Homeland Security, and Bryan Ware, assistant director for cybersecurity at CISA, have resigned. As of now, however, Krebs remains in his position, according to Politico.